Autumn on the Rio Grande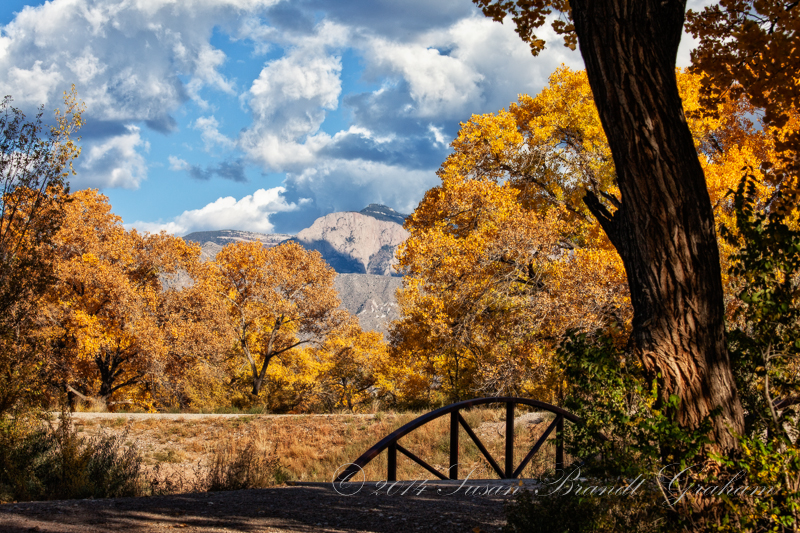 Autumn is the most glorious time in New Mexico, for so many reasons.
As 2014 draws to an end, a winter storm is bearing down to ring in the New Year. This seemed a good day to revisit one of the spectacular autumn days on the Rio Grande.
The large trees are cottonwood trees. Cottonwoods are found along the Rio Grande, but not far out from it. They are some of the major trees of a southwest forest along the Rio Grande, a forest referred to as "the bosque." New Mexicans love the bosque, and Albuquerque has miles of bike and walking trails through and along the bosque.
This particular image is from Corrales, New Mexico, and the Rio Grande is just out of the image to the east. The mountains you glimpse are the Sandias.
It was a glorious day!!