Life, Day 1 – is there anything more beautiful or more giving of hope than a brand new baby?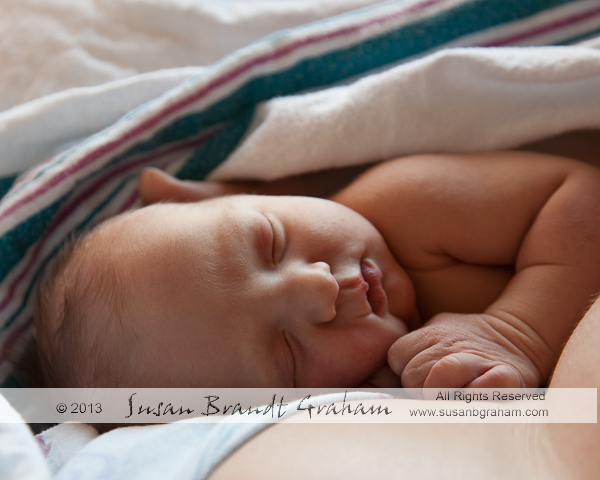 Last week I had the honor to photograph this tiny, beautiful baby in the morning after birth the evening before. It has been some years since I last delivered a baby, but the thrill of new life will be with me forever. Photographing newborns is as satisfying in its own way as delivering them.
I have known the new mother (and new grandmother) for many years, and that bond may have made the opportunity to photograph this particular newborn even more special. This child was born into a family in which it will receive every opportunity to maximize its potential. And I think it is the potential of all newborns that gives hope to the world.
For that reason, all newborn babies are special. Life, Day 1 is the beginning for any baby. Mothers on Day 1 may feel more like this represents the end of a pregnancy (often with some relief), but within a short amount of time mothers, fathers, grandparents, and others realize how fast the new addition is growing and changing. Newborn portraits record a very special time in an entire family's life.
I am once again doing, on a limited, custom basis, maternity, newborn, and family portraits. If you are interested, you may find more information about custom portraiture at Albuquerque Maternity Portraits.
If you would like more information, or to discuss an appointment, you may contact me using this form.
Thank you for your interest.