Spirits of the Old Adobes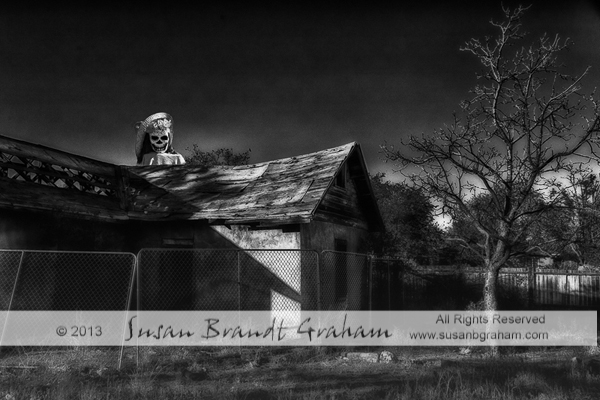 I am very happy to announce that this image from my "Spirits of the Old Adobes" series was selected by Julie Saul, Juror, for Honorable Mention in the Professional Women Photographers Spring 2013 International Women's Call for Entry.
With over 1300 entries, I am honored to have this image included among Ms. Saul's selections. The image will be featured in a one-year online exhibition on the Professional Women Photographers' website.
The image, and the series from which it comes, are dear to me. The series combines images from the Adobe Project with Day of the Dead images from Fall, 2012. Both are very "New Mexico," and to see the composite recognized by Professional Women Photographers is an honor of which I am very proud.
Thank you, Julie Saul and Professional Women Photographers!
More 'Spirits of the Old Adobes' can be seen here.