Although my favorite time to photograph flowers in my garden is morning, when it is light but the sun hasn't yet risen above the Sandias, yesterday the light was pretty good in late afternoon.
Did you watch the Kentucky Derby? I think it was the strangest one of my lifetime. When all is said and done, I'm glad none of the horses were injured.
Once the winner had been decided, I went out to see what was happening in the yard. Because the light in my small Albuquerque yard is very different in late afternoon than in early morning, I saw different things to photograph.
Lizard
A lot of lizards live in my yard. I rarely photograph them, partly because they run away. This guy was comfortable and held his ground.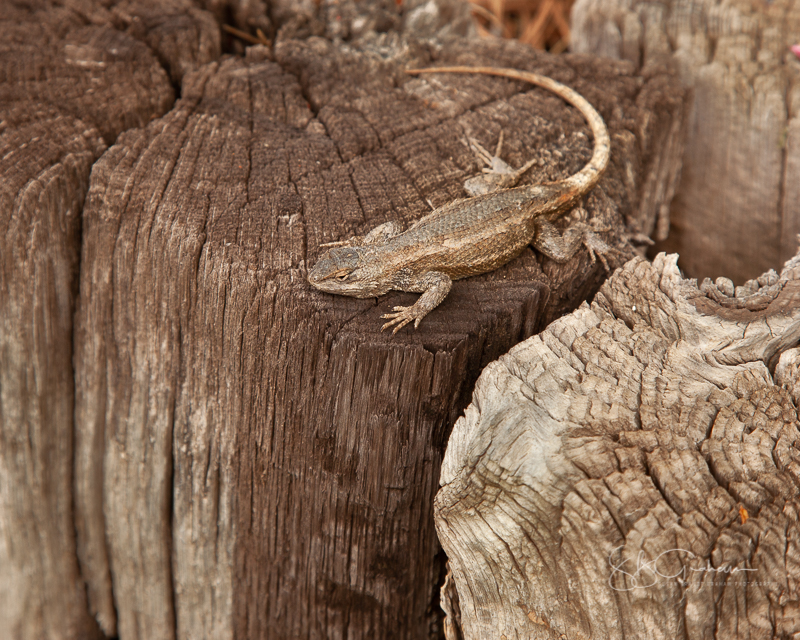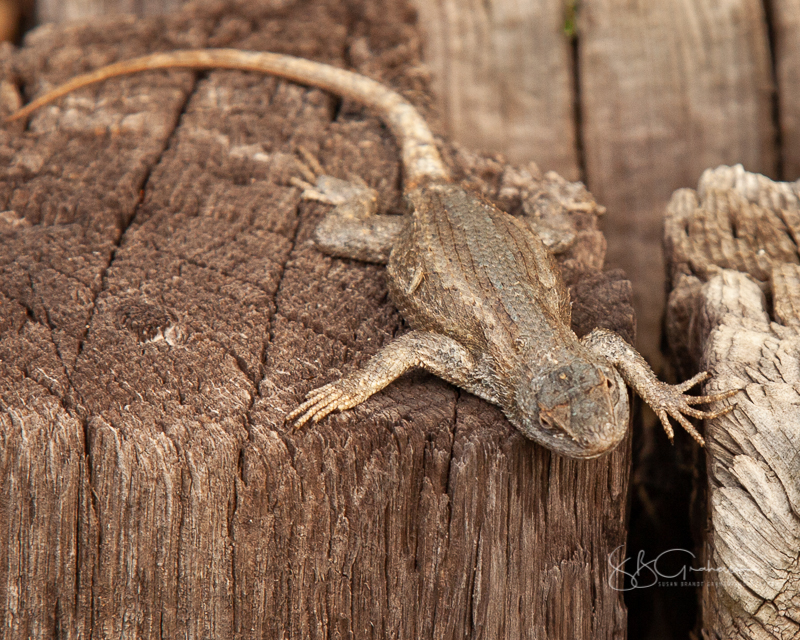 Shrub Rose 'Pike's Peak'
This rose was a gift several years ago. I should have photographed it a couple of days earlier. However, you can still see the beauty it adds to the garden. I was heading out to photograph it when I saw the lizard on the railroad ties.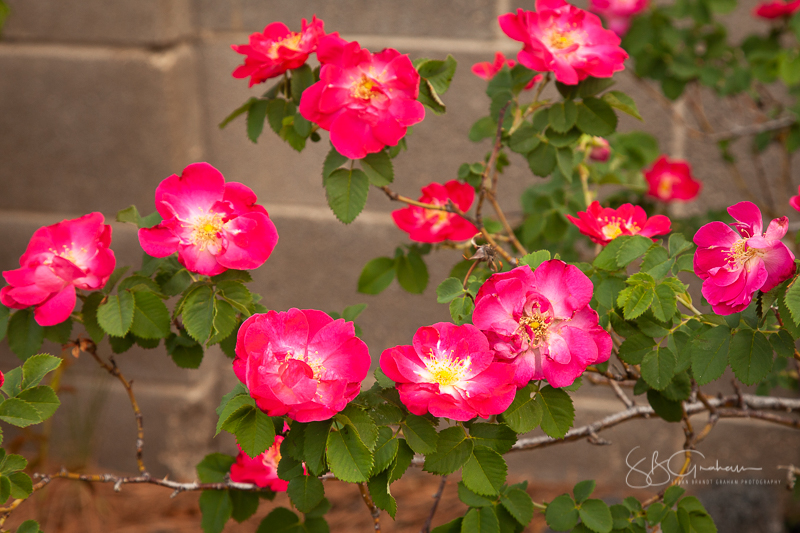 Developing Baby Pear
I have two pear trees: one is a pollinator and the other produces good eating pears. This now-small pear should become a good eating pear some time in August.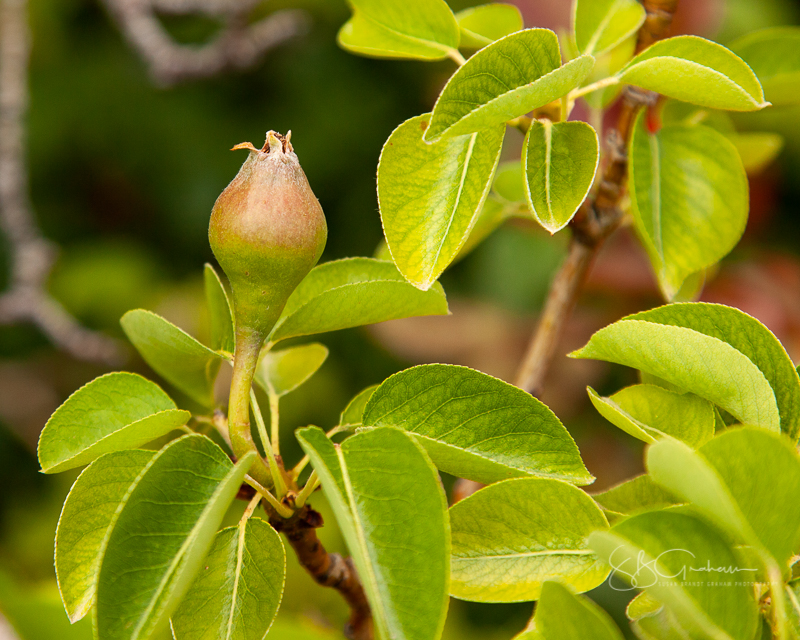 Floribunda Rose, 'Chihuly'
This rose pretty much speaks for itself.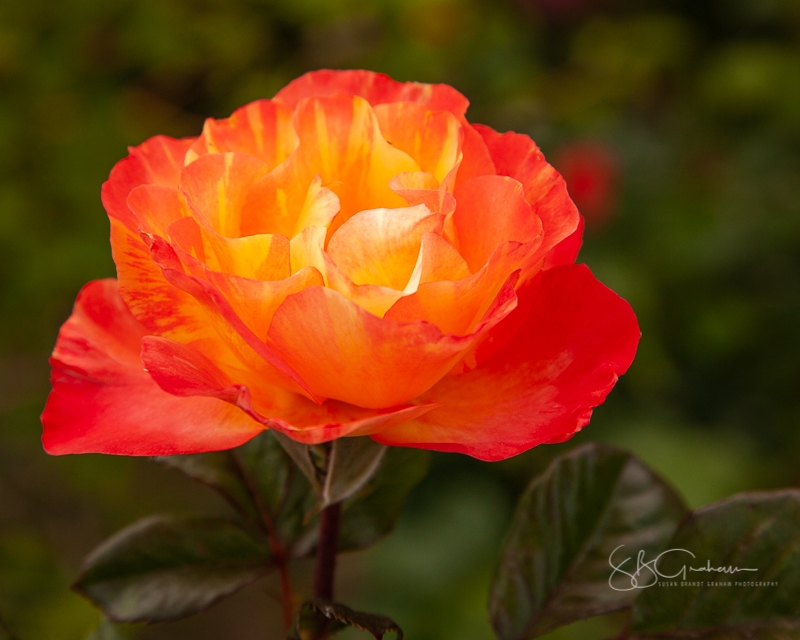 Today is Cinco de Mayo, observed just for fun by many people. Today might be a good day to spend late afternoon in the garden… Enjoy whatever you do today. 🙂