Abandoned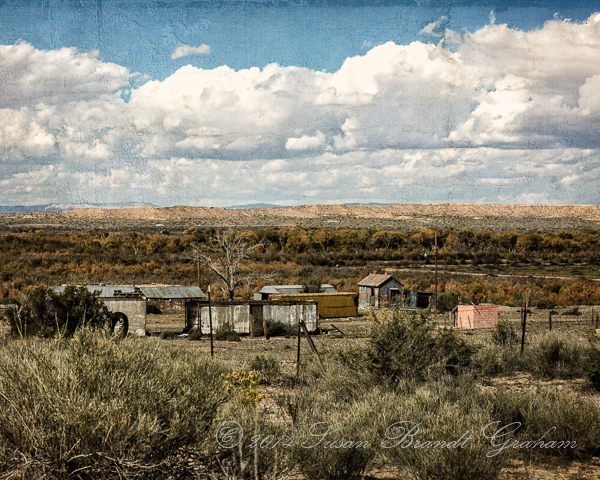 Readers here over the years know that I have had an ongoing project recording adobe structures in New Mexico. This often includes abandoned and decaying structures, as well as some of the beautifully maintained adobe structures. Adobe is the building material one thinks of when considering the traditional construction material of Twentieth Century (and earlier) New Mexico. Those of you who read here also know that I love adobe.
Driving around New Mexico, both in rural and in urban areas, you will see a lot of accumulated "junk," such as old cars to name but one type.
On a beautiful autumn day in the Rio Grande Valley of New Mexico I was photographing a beautiful landscape. These structures were just out of the landscape scene, but I found them interesting. So I photographed them as well. Although they appeared abandoned, I will say I did not want to get much closer, just in case they were being used for something I did not want to know about. After all, this is New Mexico.
The image itself lent itself to some post processing techniques not typical for me. I hope you enjoy the image.