Darth Vader Jumping Spider
Jumping spider as Darth Vader? Well, that thought certainly crossed my mind when I saw this little spider jumping from leaf to leaf, branch to branch, on a rose bush.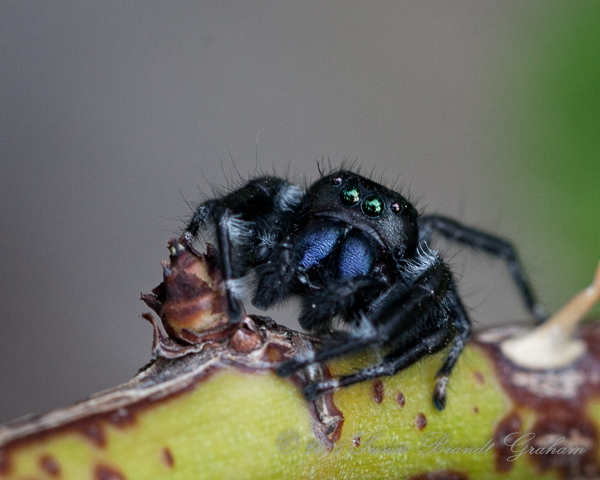 This was the funniest little spider I have seen in my yard in a long time. He first tried to stare me down, which is how I got this particular image. The scientific name for this spider is Phidippus audax, which means "daring" or "bold." This one certainly was!!!
When I didn't leave, it scurried under leaves, over leaves, jumped everywhere, looking around periodically to see if I were still there.
This spider could also be dressed for Halloween – black and orange! This was a particularly wonderful creature to run across unexpectedly in the yard!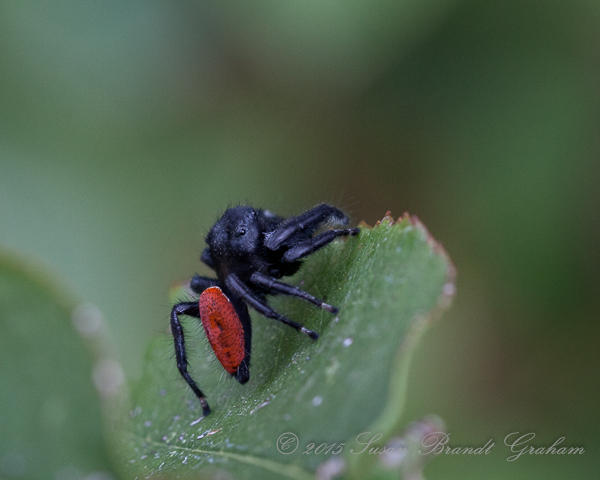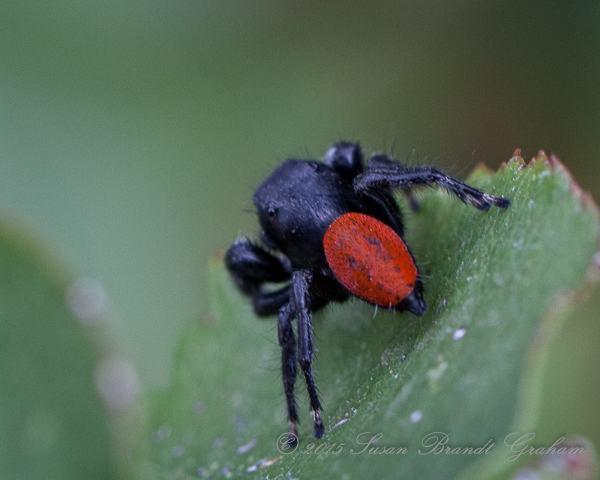 While these are common in the United States and in New Mexico, this is the most colorful one I have seen in my yard. It was an unexpected pleasure, along with being a little humorous. Keep an eye out for something similar when you are out in your yard.