A Better View May Be Behind You. Be Sure to Look in All Directions
"A better view may be behind you" is taught in photography classes almost as much as what "aperture" means. Over the years I have definitely learned to look around. I may not always find "a better view," but sometimes I will, and will often find something worth photographing in addition to the "main attraction," whatever that is.
The first freeze of the season is predicted for Albuquerque tonight (November 5). Yesterday morning as the first of the storm appeared, we were treated to a glowing sunrise, stormy, with fog and clouds drifting in and out of the valleys on the mountains, separating them into layers.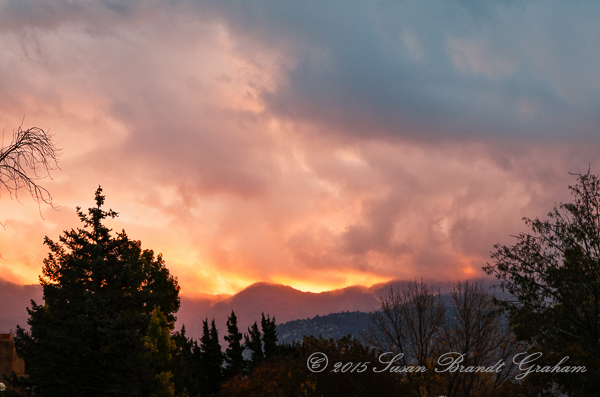 When I glanced around, almost by accident and not really expecting much in the western sky, there was a rainbow! I'm not really suggesting that the rainbow could outdo the sunrise, but, as common as rainbows are here looking east toward the mountains in late afternoons, they are relatively uncommon in the morning. The rainbow was an unexpected surprise, and a reminder to always look around to see what is there!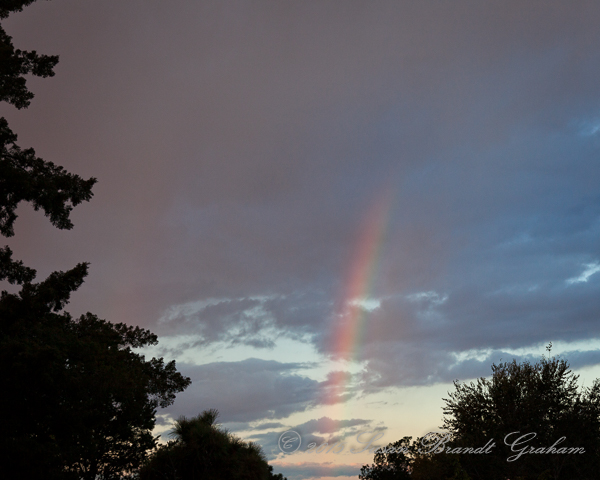 New Mexico skies – always beautiful, never boring, and no better view anywhere. 🙂