Spring Will Come
Spring will eventually come. Although it may not seem like it this weekend, with the record-breaking blizzard on the East Coast, warm bright days with green trees and flowers are ahead. Here in New Mexico, the winter, so far, has not been bad, although who knows what will happen over the next couple of months. The increasing daylight hours can already be seen and felt.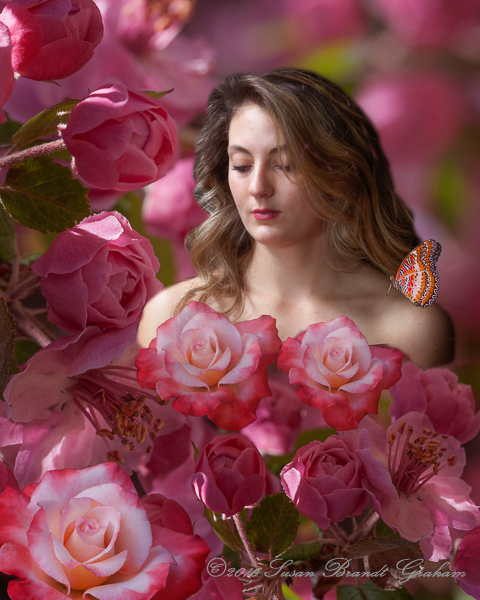 In the fall of 2015, when I was introduced to the Persephone myth, I'm sure that I was initially attracted to its explanation of Winter, of which I am not fond and never have been, and its promise of Spring. After all, Persephone is the Greek Goddess of Spring. When she returns to Earth from the Underworld and her obligations as wife of Hades and Queen of the Underworld, she brings with her Spring and its glorious days.
This weekend I encountered an interesting article over at Digital Photography School that talks about photographing with meaning.
There comes a point, or a plateau, as in every photographer's career (whether you are an intermediate or professional photographer) where you hit a wall. It's a crisis of self that you are faced with when you have reached a certain point of technical proficiency. Well, basically you hit a plateau because you already know […]
Source: How To Photograph With Meaning
To be perfectly honest, I had not consciously thought about being in the winter of a "crisis of self" in terms of photography. At some level I knew that I was at a plateau and had been for some time, but I did not have time to worry about it because of so many family life crises I had to deal with in the past year and a half. I try to photograph something every day to keep up my skills, and almost every day I learn something new about photography. But, I did not sit down and plan to do something different; I did not think I had time to fit thinking about something like that into my life at the moment.
I'm not really certain exactly how a casual mention of the Persephone myth in an email from friend Jim Stallings set off the photography frenzy that followed, but it did. Within two weeks I had done a short series inspired by it, using my well known subjects of sunflowers and butterflies. Once that was done, however, I began to think of a series involving a model to tell a portion of the Persephone myth. Although I had worked with a model on someone else's project in the past, and although at one time I did maternity portraiture, I had never hired a model I chose for a conceptual project. I wasn't even sure how to go about it. But almost, as if by magic, the perfect model appeared. I shocked myself by walking up and asking her if she would be a photographer's model and, almost as surprisingly, she agreed.
With Persephone, Greek Goddess of Spring and Queen of the Underworld as both a starting point and inspiration, this conceptual photographic series also became an exploration of the meaning of being female with both body and mind. What began as a small personal project for this photographer also became a search for meaning of self, reflecting back on life as a woman, anthropologist, and obstetrician-gynecologist. I didn't consciously set out "to photograph with meaning," but it is a series that came to have a lot of meaning to me personally, whether it does to anyone else or not. In the first month of 2016, I surprised myself again by publishing a small Kindle Book. (That added another surprise. While poking around on Amazon, I found a copy of a book, Anthropologists at Home in North America, in which I had published one of my early anthropology papers [1981]. That was a bit of shock, and definitely a pleasant reminder.)
I feel like a new spring has arrived for me in my work as a photographer. Today, I cannot say where things will go from here. Kelly Angerosa, my model for Persephone, and I will work together in the spring. I'm looking forward to that next adventure!