Super Moon over Three Days and Best Laid Plans
Super moon this November has been spectacular, even in the afternoon hours. Saturday I photographed the moonrise over the Sandias, partly because it was so beautiful, and partly because I wanted to prepare for photographing tonight (Sunday, November 13). I'm really glad I have the images from Saturday. You have seen the animated gif already, and this is a black and white of the moon on Saturday night.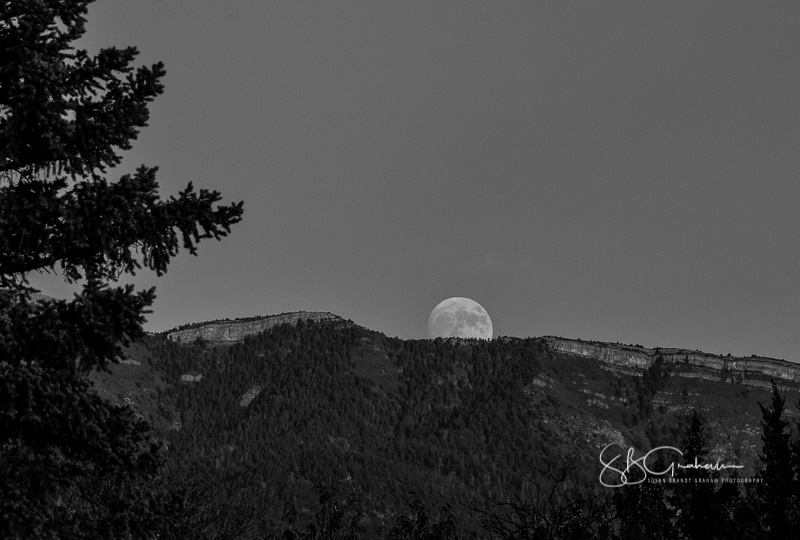 Late Sunday afternoon I set up my tripod, and got the camera set in such a way that I would be able to make final adjustments quickly when the moon rose. From where I live in Albuquerque, moonrise is never at the time the Tables say, because the moon has to clear the Sandia Mountains and not the horizon before becoming visible. I knew a lot of light would not be left by the time the moon actually appeared, but I had hoped for some. However, I was more disappointed than surprised when it was dark.
I was even more surprised by where the moon finally appeared. I was expecting relatively close to where you see it in the image above. That is not where it rose!!! Rather, it rose to the left of that tree, in between the tree and a neighbor's swamp cooler. This was a learning experience. I moved the tripod and adjusted the camera settings. Because I had so much fun making an animated gif yesterday, I took a series for another gif. Then I made images specifically for the close-to-full (99.6%) moon.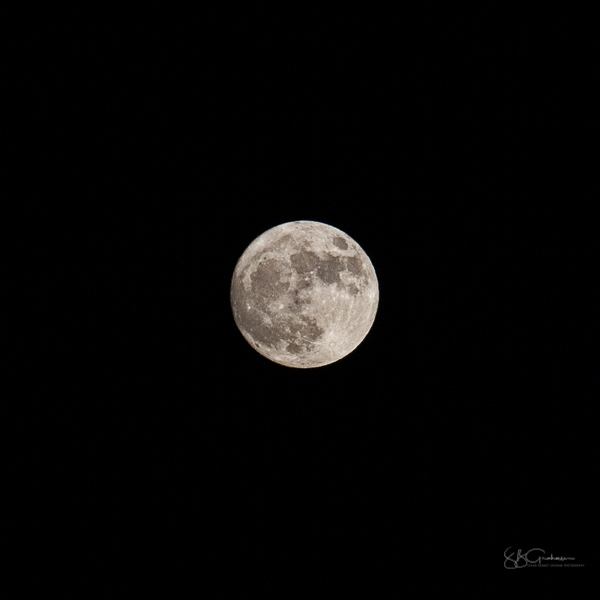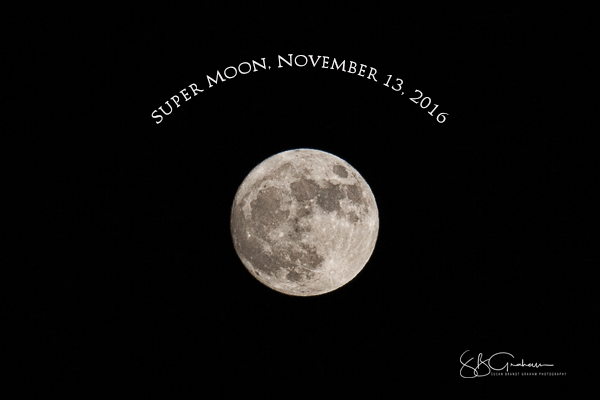 Because this moon was to be its largest near dawn of Monday, November 14, I got up to see what was visible. It was still dark. At 6:11 am MST I was able to get this clear shot. Note the slightly orange color as the moon is closer to the horizon. I have been reminded with this moon how quickly the light changes at sunset and sunrise. I've known that, but was definitely reminded! The images in this gif were made between 6:19 and 6:26 am, MST. There was no way to avoid seeing the moon through neighborhood trees from my home. It was still fun to make a gif.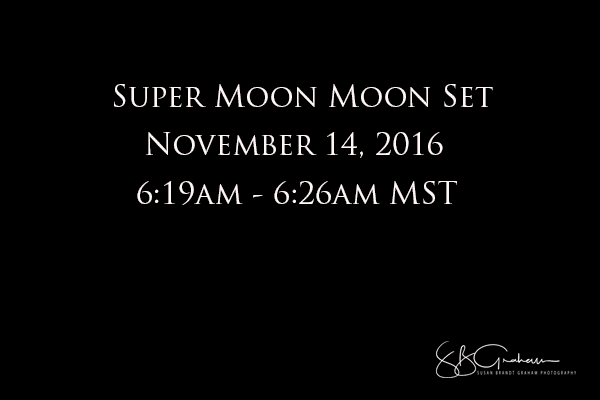 I hope you have enjoyed three days of the November 2016 Super Moon as much as I have enjoyed sharing it with you.