The Photographer's Model Cat, Spunk
The photographer's model cat, Spunk, is always good for a smile. I needed a smile today, and I thought you might, too. Going back through photos from last year, I came across this image of Spunk. Many of you who read here know that Spunk is one of Tim and Laurie Price's cats, with a personality that goes with his name. Periodically he has to work to pay down his running tab for things he destroys. He is not a mean cat; anything but! However, he sometimes gets carried away with play, which is why he has to work periodically. He has to be the best! Here he is, showing off his style.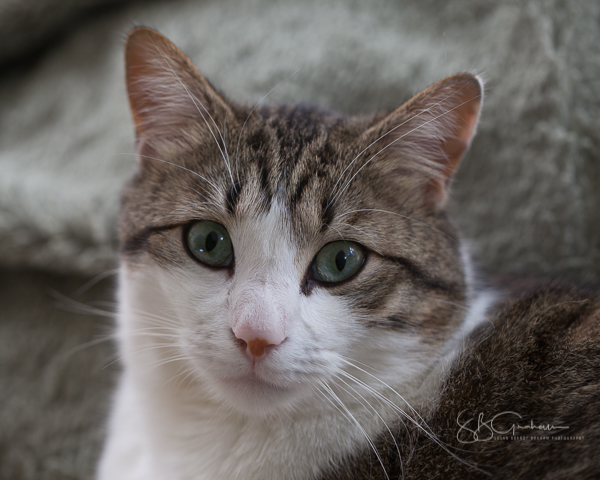 On Southwest Desert Gardening, I have posted some images from Tim and Laurie's garden that day.