Crocus, a Sign of Spring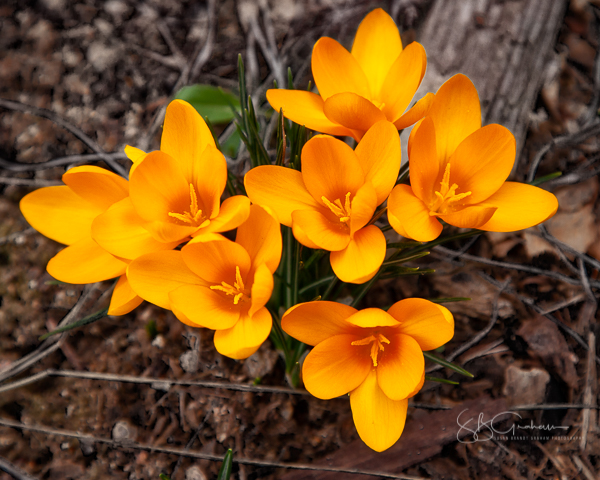 Crocus, early blooming bulbs, are a welcome sign of approaching Spring. January and February weren't particularly bad, except for three little storms that left a lot of ice. But, the temperatures have warmed somewhat now. Of course, the usual sign of Spring here in Desert Southwest,the wind, is here in full force. Sunday we return to Daylight Savings Time.
Some of those signs of Spring bring mixed reactions.
But who cannot help but smile at the sight of bright little crocus appearing almost overnight out of the earth to welcome the coming season of rebirth here in the Northern Hemisphere?