ARS Rose Photography Update
ARS Rose Photography Update: the American Rose Society's Board of Directors has approved the final version of the First Edition of Guidelines and Rules for Judging Rose Photography. Editors are completing the final editorial review. The text will appear shortly on the website of the American Rose Society. Members will be able to access it by going to "Resources"and scrolling down. In the meantime, members may see and download six PowerPoint programs explaining use of the Guidelines. The PowerPoints appear alphabetically rather than by topic, so be sure to scroll through.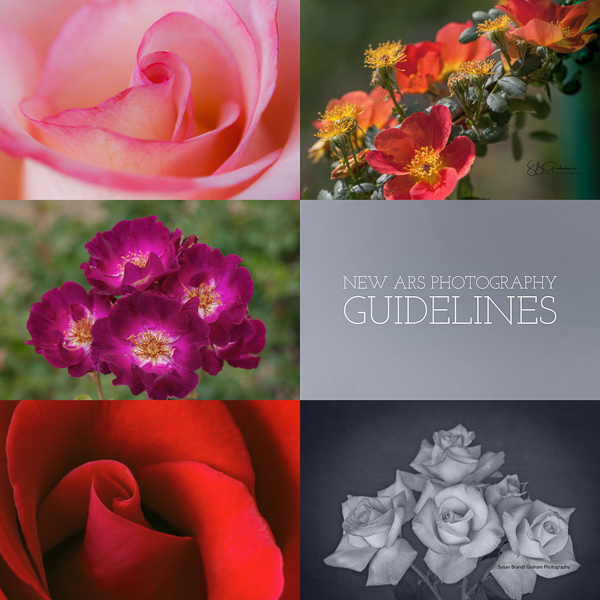 Because some readers may not be ARS members but still interested in the PowerPoints, I'm posting links here. Click on the links to view.
The current six are:
Shrubs, Old Garden Roses, etc.
How to Mount and Mat an 8×10 Photo for ARS Shows
While those are the current six, watch for additional ones in the future. In addition to these, planned are One Bloom, Macro Photography, The Enhanced Sections, What's New in the 2017 Guidelines, and People, Not Cameras, Create Images.
You may view the current ones, as well as new ones as they appear, at a PowerPoint Library at Southwest Desert Gardening.
One does not have to be a member of any rose society to enter roses, arrangements, or photographs in ARS sanctioned rose shows. Anyone can enter!