The two-tailed swallowtail butterfly is, to me, one of the most beautiful butterflies around. It is large, very colorful, and at times almost seems to "pose" for lucky photographers.
Last Friday, May 10, was a perfect day for a lot of things at the Albuquerque BioPark. You have already seen the variety of iris that were in bloom that day. Close to where a lot of the iris were blooming, was a patch of deep pink flowers whose name I do not know, but to which butterflies were attracted. The BioPark has a butterfly enclosure, but it will not even open until the weekend of May 25. This two-tailed swallowtail butterfly is one of our native butterflies out in the open. This is the State Butterfly of Arizona, but we certainly have our share here in New Mexico (for which I am grateful). I have them in my yard, which is in the middle of Albuquerque, every summer.
Here are a few images from last Friday.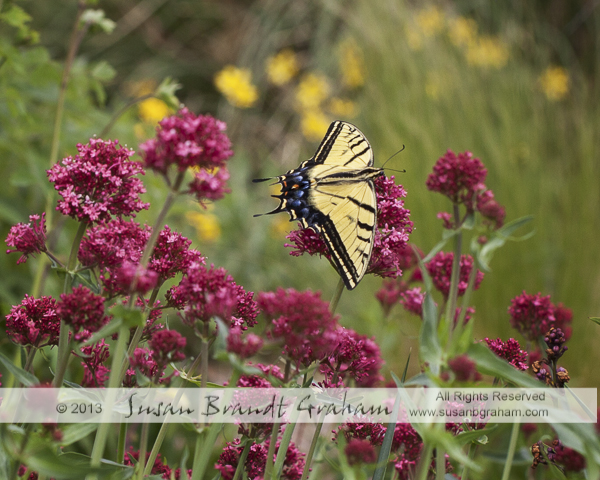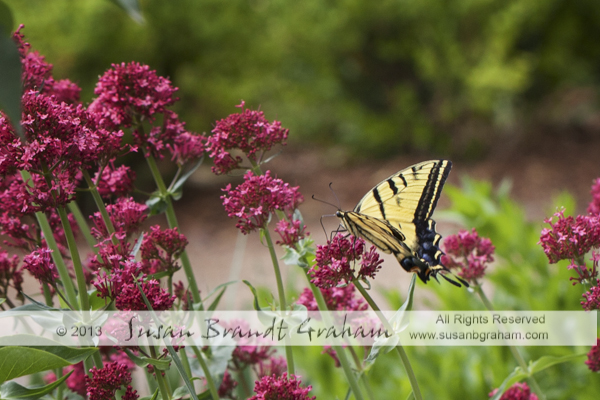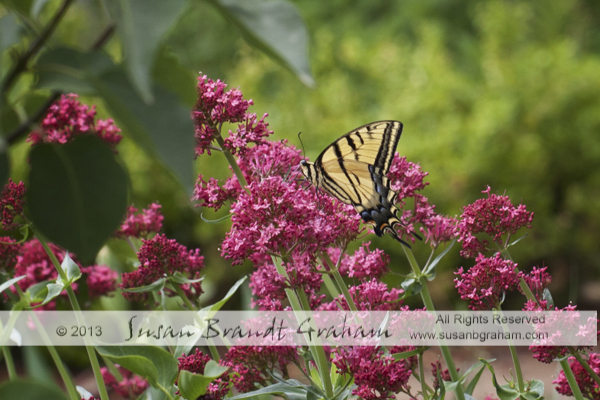 Here are some fact sheets, where you can compare the two-tailed swallowtail to the western tiger swallowtail to the eastern tiger swallowtail.
My personal favorite is the two-tailed swallowtail, but maybe that is because that is what I have here (and they let me photograph them 🙂 ). I hope you enjoy these.