2017 Balloon Fiesta: A Little Bit of Everything
2017 Balloon Fiesta Wrap-Up: although the morning mass ascensions last roughly two hours, they contain so much to see! First of all are the "simple" balloons. And then come the "special shapes." Of course, people of all kinds, along with vendors, pilots and the chase crews, and on and on are there. I have already posted a few of the special shapes. Today I'll post a few of the "sky jewels." Most of all, I want to try to give readers a sense of the entire experience.
2017 Slideshow
The slideshow contains 84 images from the Mass Ascension on October 7, 2017. While you may not have been there, I hope this gives a sense of the experience. You may view in full screen by clicking on the icon at the bottom right. You may also control the volume or mute entirely.
If you prefer, you may view the 84 images on one page (or separately) in the Gallery.
Some 2017 "Sky Jewels"
While the "regular" balloons are sometimes called "plain," they are anything but. Rather, they are very bright and colorful! These are just a few of my favorites.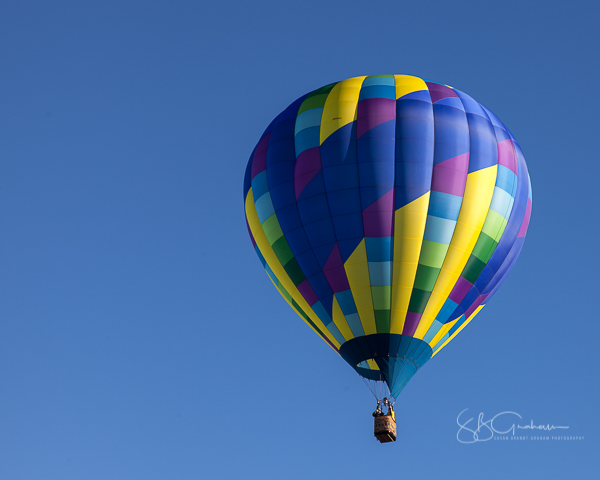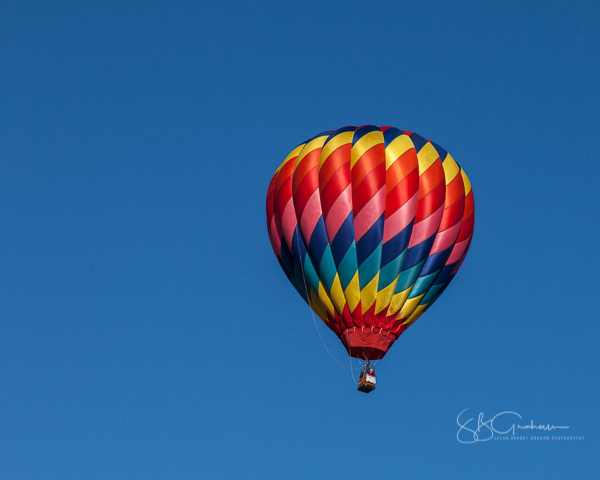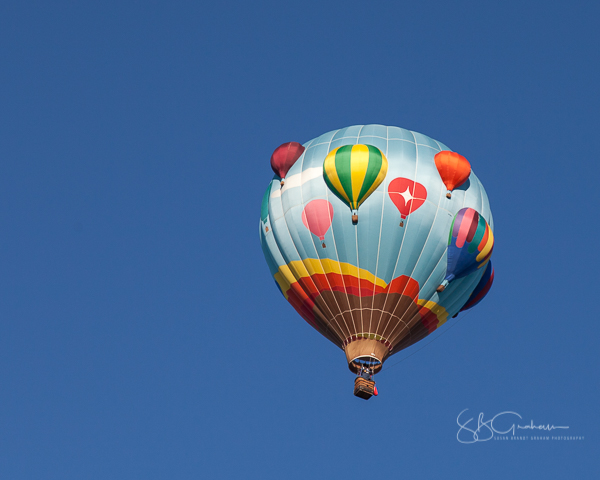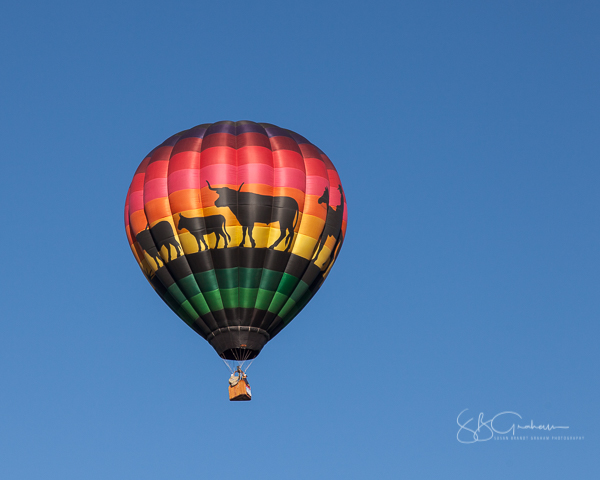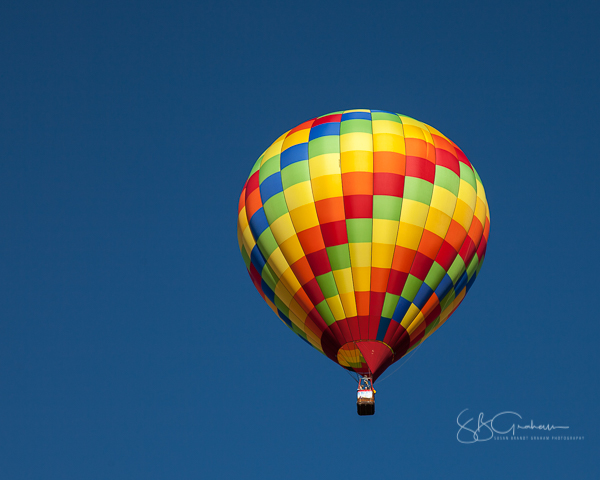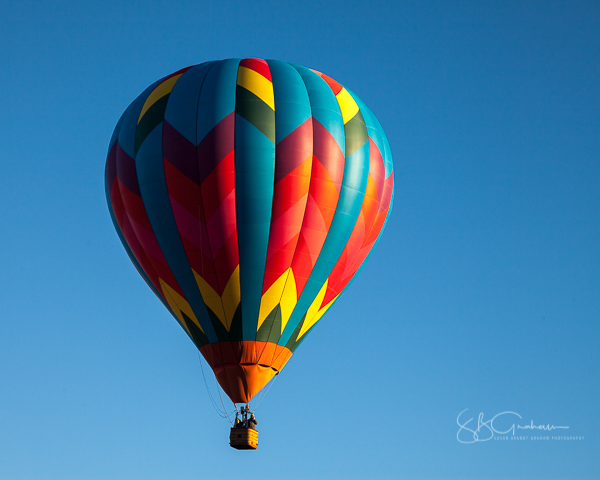 2017: A Perfect Fiesta
Although winds for tomorrow's Mass Ascension remain in question, the weather this week has been unbelievably good for the balloons. Especially relevant is that all events, so far, have gone off as scheduled. If you could not be here for the Fiesta – or even if you were – I hope you enjoy the images.