Thanks to Julio Hardy and his staff at the Worldwide Photography Gala Awards for selecting me as one of their Photographers of the Week for last week. Beginning April 10, and running for a year, I will have work in the Gallery of Photographers at that site. This is a wonderful photography award for exposure of my work.
The selection was based on the images in the last two posts here: "Spirits of the Old Adobes" and "Jellyfish Series." "Spirits of the Old Adobes" is a personal fun project that I did mainly for myself, that combined in a fun way for me work I have done over the last 8 months. It goes beyond that, however. Every time I look at an old adobe, I wonder about the people who built it, the people who lived in it, perhaps for generations, and wonder where their descendants are now. I wonder what they believed, what rituals they observed, what were the important events in their lives, and on and on. Populating the abandoned adobes with Day of the Dead figures somehow made them feel "complete" to me at one level. I am really happy that the "Spirits of the Old Adobes" was selected for inclusion.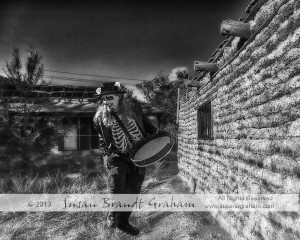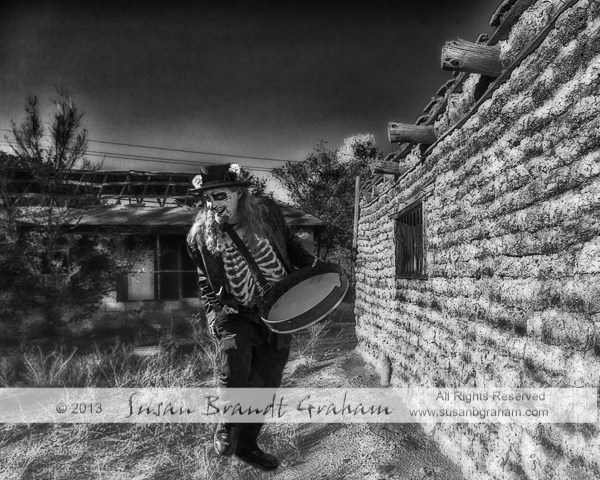 The other series selected is "Jellyfish in the Desert," the jellyfish I photographed at the Albuquerque Aquarium just a little over a week ago. That also was a personal project I had wanted to do for some time. I finally went out and did it. There is a great deal of personal satisfaction in having those images recognized as well.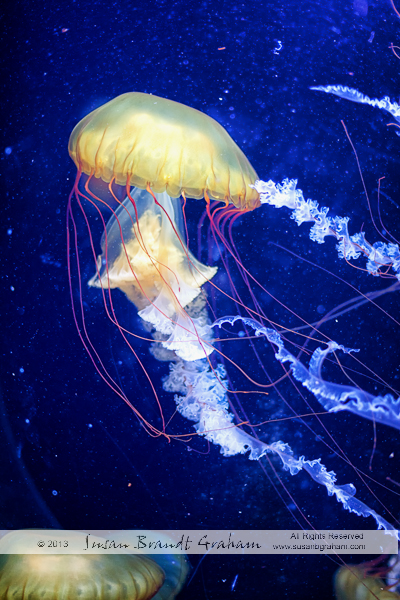 I'll post a link to the Photographers Gallery when the gallery goes up on April 10. I am really pleased to have my work selected at this time, and to have it included alongside photographers such as Bobbie Goodrich (also in New Mexico), Dianne Yudelson, and Marguerite Garth, among others.
Once again, my thanks go to Julio Hardy, Alex, and the staff at WPGA for recognizing my work with this photography award. The WPGA has been supportive of my work for the last three years.