Clematis – a beautiful vine that can have very large flowers that come in a wide variety of colors. It grows well in the high desert of New Mexico, and is one of the first things to bloom in the spring. Depending on conditions, it may bloom again in the fall, but the fall bloom rarely matches the spring bloom.

"The President" has large purple-blue flowers, with reddish-purple anthers, making for a spectacular display at its spring bloom.
These images come from my mother's garden on May 5, 2013.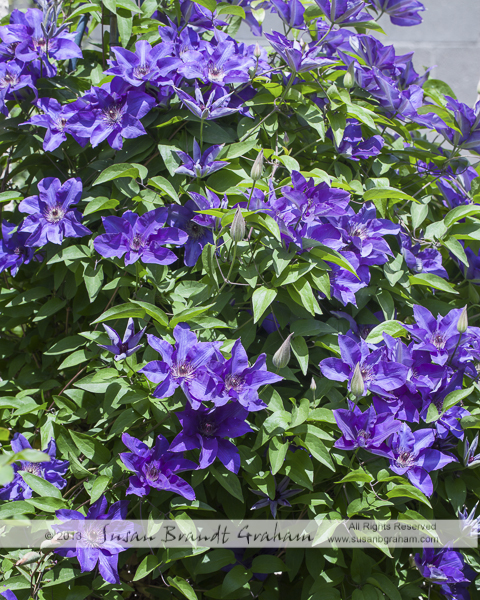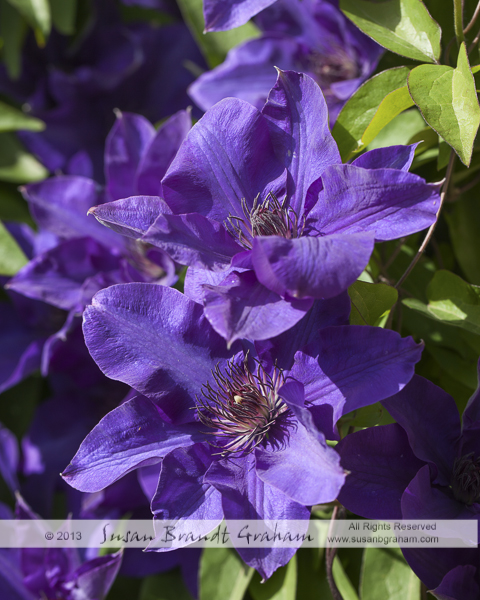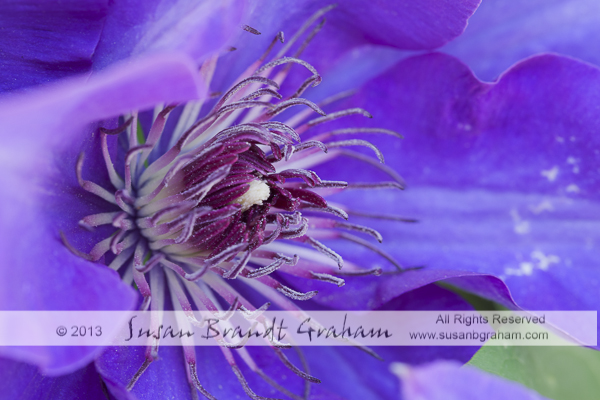 Clematis can make a very good companion plant for climbing roses. The vine can use the rose canes for support, but does not "choke" the rose. It will bloom first, usually before rose blooms appear. It will finish blooming about the time the roses start to bloom. The rose provides the "shady feet" the clematis needs to thrive, which is important since the vine itself needs sun.
This clematis, 'The President,' is not planted with a climbing rose, but is planted near 'Gold Medal.' It is a stunning combination when the two are blooming together.
Clematis – a wonderful addition for a spectacular and early spring bloom!