Revealing One's Self: An Inherent Dilemma for a Photographer
Revealing one's self through photography has both good points and bad points. But doing it is inherent in the process of creating an image. How much is one willing to reveal? The degree to which a photographer is willing to do that may be what distinguishes a creative image from a snapshot.
"There are always two people in every picture: the photographer and the viewer." — Ansel Adams
"No man has the right to dictate what other men should perceive, create or produce, but all should be encouraged to reveal themselves, their perceptions and emotions, and to build confidence in the creative spirit." — Ansel Adams
A self portrait may, but not necessarily, be the most revealing of all. I created this image when I was beginning to feel better, well enough to actually make images. My family and many of my friends were horrified. Only my artist friends (painters, writers, other photographers) were not. It was an honest image, revealing one's self, and I will admit that even I was a little surprised that this is what I produced.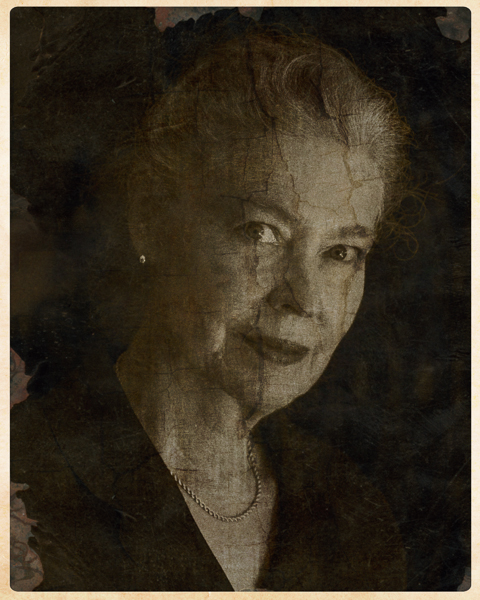 I would like to thank Stephen Perloff, editor of The Photo Review, for selecting this image from the 2014 Competition to appear in the online gallery,"Women's Lives."
Almost exactly one year to the date later I created an image very different in appearance at first glance, "The Observer/The Observed."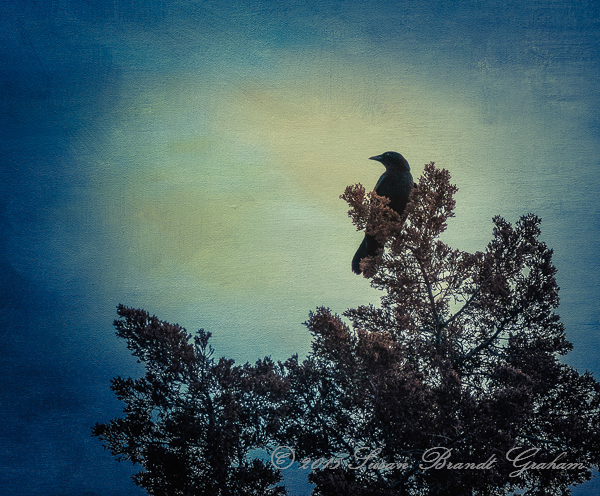 "Simply look with perceptive eyes at the world about you, and trust to your own reactions and convictions. Ask yourself: "Does this subject move me to feel, think and dream? Can I visualize a print – my own personal statement of what I feel and want to convey – from the subject before me?" — Ansel Adams
I created this image at a time of different turmoil in my life. The Crow as symbol and in myth is a powerful creature around the world, but nowhere more so than in the Southwest. Crow is a Messenger who moves between Worlds; a Trickster who can steal Light from the Sky (the Sun) and bring it to people who need it; and an astute Observer. In early January I was out photographing a cloud bank rolling over the Sandia Mountains, with a storm predicted to follow it. Suddenly, some raucous crows appeared, seemingly out of nowhere, and they left as quickly as they came. This one crow, however, stayed behind, briefly, and seemed to pose for this one image, almost as a gift.
I did not intend to show this anywhere. It was personal, heavily edited, and reflected my mood at the time. In its own way, it was revealing one's self. But, after friend, fellow anthropologist, and writer Jim Stallings wrote a short poem,
Spontaneous Poem from a Treetop Crow

In the lofty life of a wise old crow
Swaying in the topmost backyard branches
Like a magical clock counting down mortality's coil,
May it not be in some secret way
We the awed observers
Have all along been honored by a wiser watcher?

– Jim Stallings
as a gift to me and my family, I began to consider showing the image. It can be seen through April 26 at the Fine Arts Building at EXPO NM as part of InSight New Mexico, a photography show by New Mexico women photographers.
Neither of these two images are what I think of as "typical" of my work, although it seems more of my work these days is following in the vein of these two. It is not by purposeful intention. It may simply be that at this stage in my life I have become more introspective and don't mind so much if the world sees that. Revealing one's self is perhaps becoming more comfortable as I age.