Albuquerque Winter
"Albuquerque Winter" may make some people laugh. Although we do see flashes of it here in town, they usually are neither long nor severe. The State of New Mexico depends on mountain snowpack for water.
The end of last week and Saturday saw spring-like temperatures, and sunny, brilliant days. Sunday morning's wind hinted at change to come. Compare Sunday's sunrise to that of Saturday's (in the prior post). In addition to the clouds blowing along in the sky, note the cloud bank rolling over the top of the Sandias.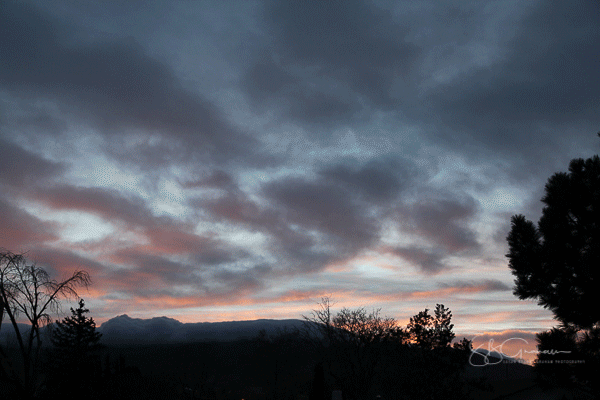 As the sun set Sunday night, the winds increased, and rain fell briefly. Within a matter of minutes, the rain turned to snow. Thankfully, the winds died down. I awoke this morning to a beautiful, soft snow.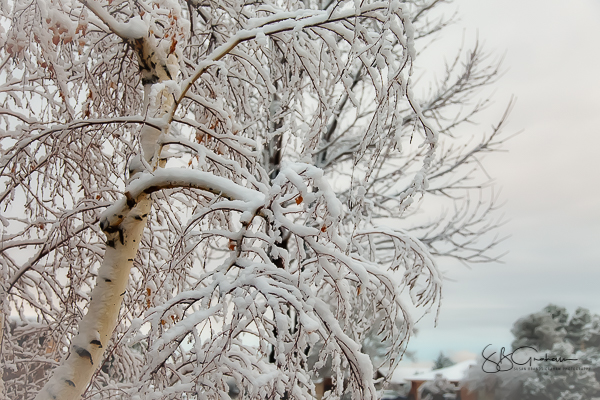 The snow is already melting, and the streets are clear. However, more snow is due tonight into tomorrow. We do need the moisture, and if it does not last too long, it will just be part of a typical Albuquerque winter.