Smoke from a Distant Fire
Smoke from a distant fire, in this case, multiple fires in the west, has made its way into New Mexico and Albuquerque. The sky has been hazy for several days. My eyes have burned a bit. I knew the smoke was here, but had not paid too much attention. Until last evening, that is. When I went out to change the water in the hummingbird feeders, I caught a glimpse of the moon rising over the Sandias. The moon seemed huge, but rather than the bright silver I'm used to seeing, it was a muddy red. By the time I got my camera, the moon was already up, but the same color. When I plan to photograph the moon, I generally use a tripod. This wasn't planned and I didn't have time. Such is life.
From 7:30pm MDT: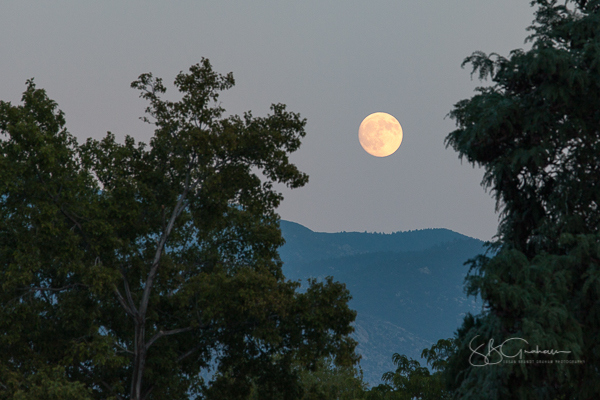 With thoughts for all the people affected by the fires burning in the west, the firefighters, other emergency responders, as well as those affected by Harvey and those facing the threat of Irma.
This old song always comes to mind when fires are burning and smoke is in the air: