Blue Super Moon with Blood Red Lunar Eclipse
Blue Super Moon with Blood Red Lunar Eclipse: I thought about sleeping in. I was pretty sure I would have to go elsewhere to see this one. I had really enjoyed the September 30, 2015 Blood Red Lunar Eclipse. That took place on a beautiful autumn evening, at a reasonable hour. This is winter, and the eclipse was during sleeping hours! Not intentionally, I woke up at 3:30 am. "OK, why not go see where this moon is now?" It was actually in a reasonable spot for me to see and photograph it from the beginning of the eclipse until its height. I would not be able to see it set, but in the end, that was OK. Once dawn arrived, the moon faded in the light, even though it was still red. You just couldn't see the red in the light of day. It worked for me. 🙂
The first image in this gif was photographed at 4:02am MST. The last image in this gif was photographed at 6:25am.
The weather was remarkably good for the last day of January. Climate change has blessed New Mexico with an extremely mild winter (with a resulting curse of return of drought and greater risk of wildfires, etc.). The temperature was right around 32 degrees F throughout. Early on there was a light breeze, but no breeze at all toward the end.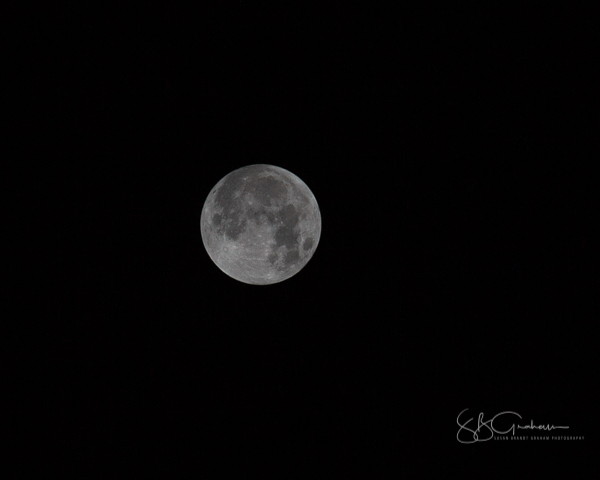 I know how fortunate I am to have witnessed a blood red lunar eclipse twice in less than two and a half years (along with some other remarkable celestial events).
Thanks for stopping by and allowing me to share this with you.