Epiphany: Corrales, Cranes, Migrations
Epiphany: Corrales, Cranes, Migrations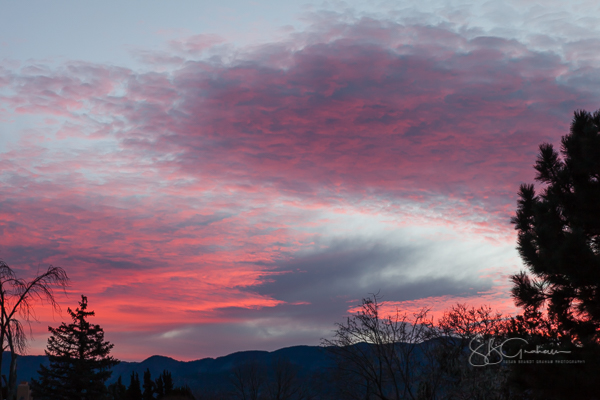 Epiphany has multiple meanings. Today, January 6, is a day some Christians celebrate as the day the Three Kings visited the Baby Jesus. In Spain, Epiphany is known as Dia de los Reyes, or Three Kings Day. Having lived in Spain, the Prices celebrate Reyes with an open house, featuring Spanish Chocolate. Yum…
I got to go out a little early today, the plan being photography of cranes and "pink." Although we make plans for these times, most often things present themselves in their own way. Today was no different. The afternoon was overcast. It is not cold today, nor is it windy. But, it looks like winter. There would be no pink this evening. Driving into Corrales, I saw the cranes already headed for the river. We got out just as the sun was beginning to set.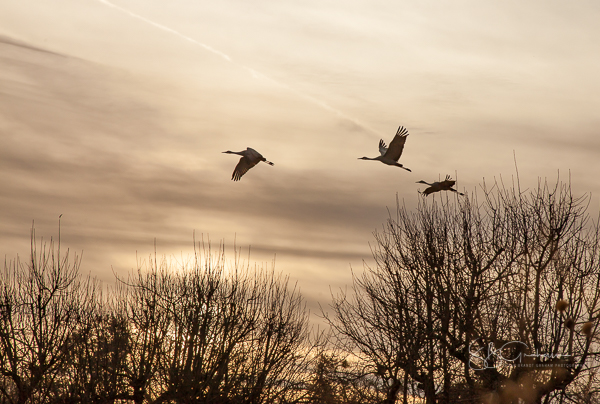 Although it seems the cranes just arrived, within a month, most will be gone, headed north on their annual migration. While thinking about that, my thoughts turned to that of human migrations, most specifically that of my ancestors, in a sense a kind of epiphany. Although I had given very little thought to that most of my life, I've spent the holidays building family trees. Ancestry has a lot of information. FamilySearch has many resources that are free. Eventually I may want to order copies of some documents. Not far from where I live is an LDS center. I can pay for ordered documents there.
My Family's Migrations
Do I really have a boat load of Irish ancestors? Surprisingly, yes, I do. On my father's side a 5th Great grandfather is
Archibald McKaughan Sr.
1715–1793
Birth 1715 • County Antrim, Provence Ulster, Ireland
Death 1793 • Pennsylvania, Somerset, Pennsylvania, United States
and he married my 5th Great grandmother
Rebecca Boyd
1716–1816
Birth 1716 • County Antrim, Glass Island, Ireland
Death 1816 • Jackson, Madison, Tennessee, United States
while they were still in Ireland.
They arrived in Lancaster, PA in 1747.
His line can be traced back to his grandfather, William,
Birth 1638 • Ireland
Death 1692 • Ireland
A 4th Great grandfather on my father's side is
William Simpson
1765–1834
Birth 1765 • Templepatrick, Antrim, Ulster, Ireland
Death 9 NOV 1834 • Hardeman, Tennessee, United States
In 1789 he married my 4th Great grandmother, Mary Frances Moore, who was born in the US in S Carolina. I have not yet been able to trace her lineage back.
There are more Irish, and I found one person from the Netherlands and one from France. Most, but not all of my German ancestors seem to have come fairly recently (late 1800's).
I still have a lot more work to do (until I get bored). DNA doesn't lie. I had no idea I had all these Irish ancestors nor that so many of my ancestors were colonists. Perhaps most of all, I was surprised that my family echoes much of the way parts of this country were built. Growing up, virtually all of my relatives were in San Antonio and the Hill country of Texas. As a result, I guess I thought that when they immigrated here, they just went straight to Texas. 🙂 ))))))))) No. Most formed part of the Great Westward Migration. Especially relevant are these maps of my ancestors through time: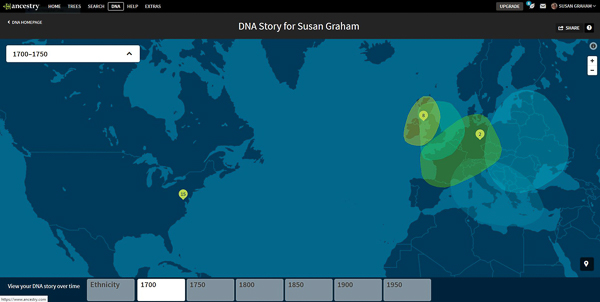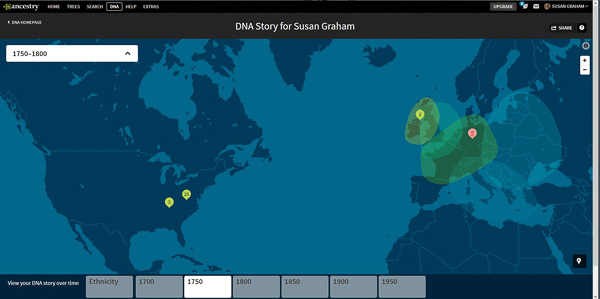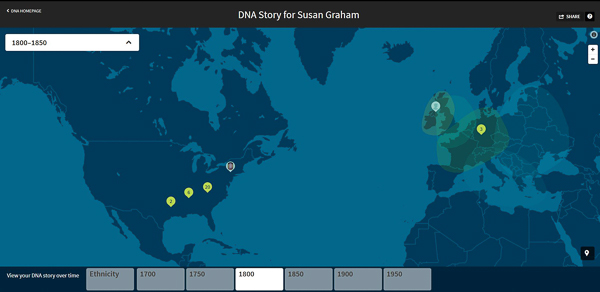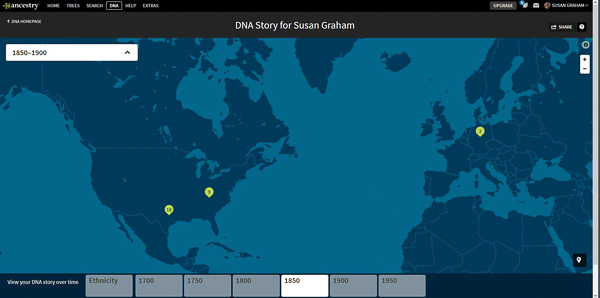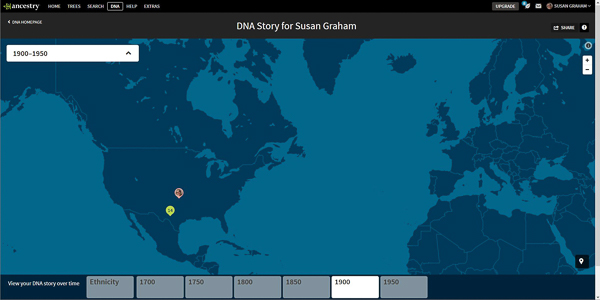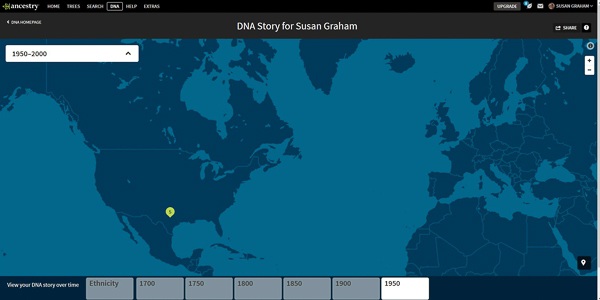 I do have German Great grandparents on both sides who did, indeed, go straight to Texas. Both German great grandfathers were born in 1858, and left, so far, no traces of their roots in Germany. My father always said his grandfather changed his name when he came here, and I wonder if the same is true of my other Great grandfather. I'll still keep looking for records for a bit, but not forever.
Talking with Laurie, I learned for the first time she has relatives who settled in Fredericksburg, TX, and have since spread out to parts of West Texas such as Lubbock and Midland-Odessa. It makes me wonder if we don't share some distant cousins, perhaps.
This just scratches the surface of what has appeared from a simple DNA test done just for fun when the kit was on sale this past Black Friday. I've only done direct lines so far, and not bothered researching the siblings of all these people. I have not purchased copies of original documents, although there are one or two I might. It has also raised some questions I may not ever be able to answer. I'll keep working on it until I reach the point the process becomes boring. However, I am very happy I have learned this much.
Epiphany 2018 was filled with thought of migrations of birds and people.