Ground Hog Day 2018
Ground Hog Day 2018: anything emerging at dawn today in Albuquerque will see its shadow. Six more weeks of the winter weather we have had to date would be fine with me. The lack of moisture, however, does not portend well for the spring and summer. But to live in…? It has been a beautiful winter so far.
This is Inoki, a lab/shepherd mix belonging to neighbors. He and his brother Samson are beautiful, friendly dogs who always greet me – quietly – when I go out. They say Hello, and then go about their life and leave me to go about mine. It's almost like having two fabulous pets without the work. 🙂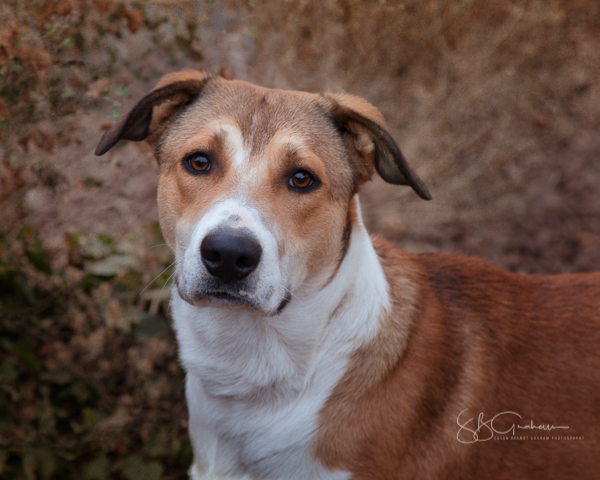 Flowers will begin appearing before too long. Bulbs are already coming up, and the pansies seem to be waking from their winter sleep. They should be spectacular in a month or so. Although I think it is a little early, the roses are also developing swelling leaf buds. The sunflowers and cosmos, flowers loved by many pollinators and birds, will come later in the summer and fall. But, this year I already have the seeds for these. Here is a sneak peak at one of my favorites from last year: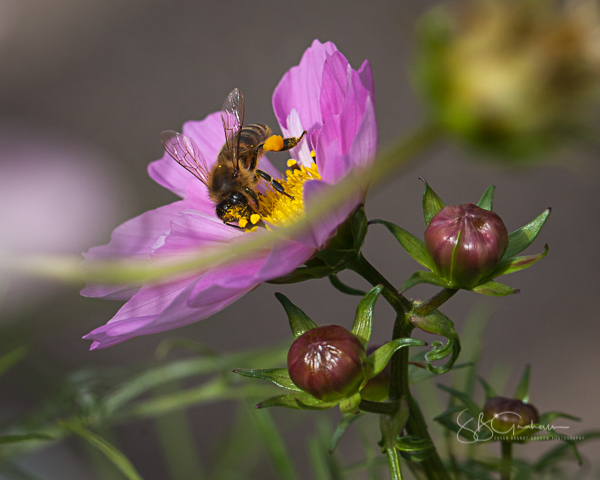 With six more weeks of the winter weather we have had so far in Albuquerque, Spring will soon be here. The days are already longer. Happy Ground Hog Day!