Prelude to a Full Super Moon
Prelude to a full super moon – what does that mean, anyway? Shortly after 6:00 am on November 14, the "largest" moon between now and 2034 will officially be "full." The largest this moon will appear at moonrise will be tomorrow, November 13. Some of us who have photographed various moon phenomena find ourselves a little bored with just a bright full moon against a dark sky. Moonrise tommorrow will happen in light. It will be dusk, but not dark. For photographers, that presents an exciting challenge. Today I decided to practice with a series. All the camera settings are the same in this series. The images were photographed from 4:39 pm to 5:00 pm MST. Notice the changing light on the Sandia Mountains. A couple of frames have birds flying through; I left them. I hope you enjoy this "night before the night before the morning of…" in gif format. It loads slowly, and then repeats at normal speed.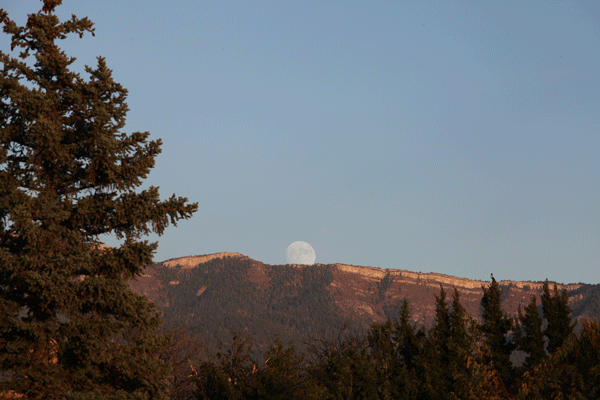 You can use this link to find moonrise times for your location.