Moon and Jupiter: What a Beautiful Pre-Dawn Sky!
Moon and Jupiter are among the brightest objects we see in the night sky. The rising sun, with its brightness, washes them out. Just before sunrise on October 28, 2016, they appeared close together.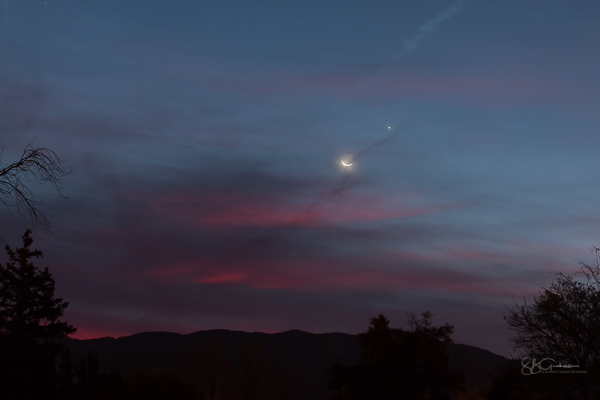 The skies here in Albuquerque have been clear at sunrise recently, and I have missed the colors. Today, at first, though, I was a little disappointed to see the moon and stars somewhat obscured by light clouds. As the sun began to rise, however, I was delighted to see the reds, oranges, and blues develop above the silhouetted Sandia Mountains.
I have much clearer images of the alignment of Venus, Jupiter, and Mars from several months ago than of today's phenomenon. But for sheer beauty, at least to my eye, I'll take today's pre-dawn Albuquerque sky.