Fruit of Ancient Myths – Pomegranate
"Fruit of Ancient Myths" as a photographic image can be seen in two major venues this spring: 2017 ANMPAS and the March/April ssue of Shadow and Light Magazine.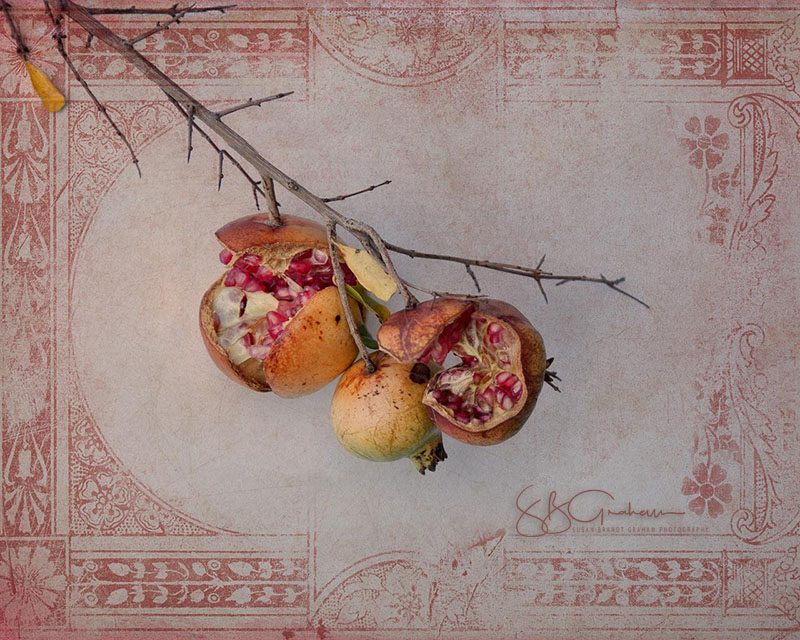 Regular readers here know that in the fall of 2015 I photographed many pomegranates for possible use in composites in the Persephone series. In the fall of 2016 I revisited and reworked some of those images. I looked simply at the beauty of the pomegranates themselves, not as perfect specimens, but as living things with beauty and grace as they approached the end of life. The seeds they contain, the hope of rebirth and new life, are clear and distinct. This image is one in a series.
2017 ANMPAS
2017 ANMPAS, the Annual New Mexico Photographic Art Show, opens April 2 and runs for three weeks. It will once again be held in the Fine Arts building at EXPO New Mexico. All images are framed and mounted, and are for sale.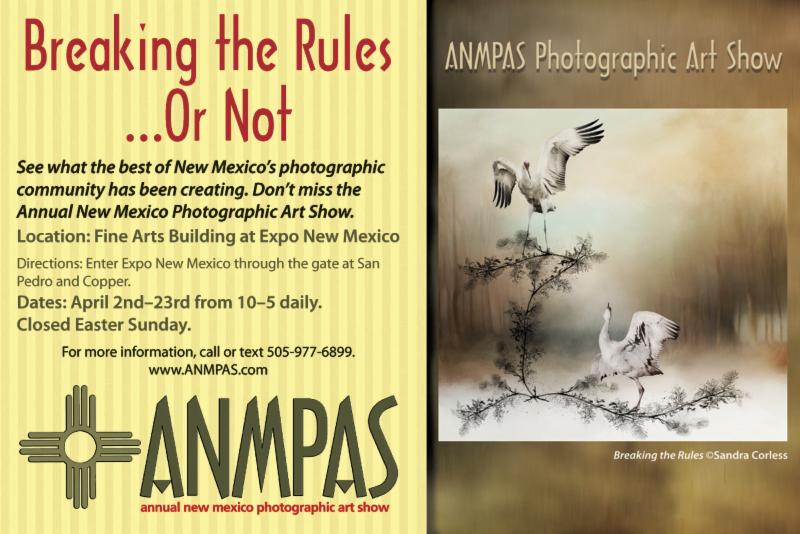 The show itself is free, although at times, especially on weekends, EXPO NM may charge a parking fee.
Shadow and Light Magazine
This image, "Fruit of Ancient Myths," also appears on the cover and also within the March/April 2017 issue of Shadow and Light Magazine. Thanks to the jurists of this year's Color It Red competition, I was selected as the Grand Prize winner. In addition to images related to the pomegranate/Persephone/myth work, the editor, much to my surprise, requested some of my rose photographs to include.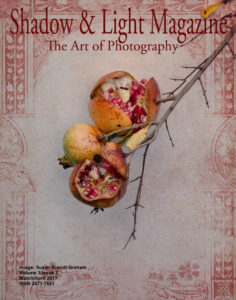 Editor Tim Anderson of Shadow and Light Magazine was kind enough to allow me to share a pdf of my portfolio (click to see all of my images included) in the March/April issue of the magazine. The entire issue can be purchased for $3.50, and I recommend it for interesting articles as well as great photography.