Horizons
The choice of placement of the horizon line in a photograph certainly affects what the image conveys to the viewer. Last fall I took a photography class in which one of the assignments was to take 5 photographs which were the same in all respects except for moving the horizon line. I took multiple series for this assignment, but finally decided on one from the West Side Open Space, taken last November. All were shot at f8, 1/125 sec, 24 mm, ISO 100, on a full frame camera. I also used a circular polarizing filter.
Of the five, this image was my favorite: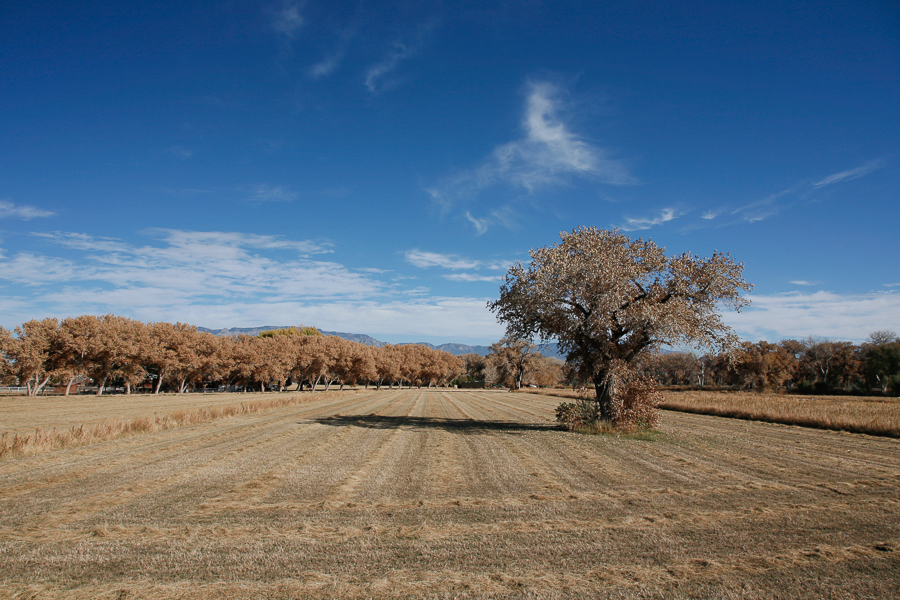 Although that particular one was my favorite just as a choice out of the five, which one would be "better" would depend entirely upon the uses to which the image was to be put, as well as individual taste. Further, this series of images was taken for a specific assignment. Had I been photographing for myself, I would have chosen a time closer to sunset when the light was on the trees and mountains in the distance.
The results of changing the horizon line can be seen in this very brief video containing the five images.
The assignment was certainly effective at showing how much difference in appearance a simple shift in horizons can make in an image.