Fledgling Scrub Jay Enjoying Peanuts
This fledgling scrub jay was photographed in the summer of 2014. It is now grown, and comes with its family group to eat peanuts when I put them out. The scrub jays also eat sunflower seeds and some other forms of bird food I put out. But, peanuts are a favorite, and are from the fledgling stage!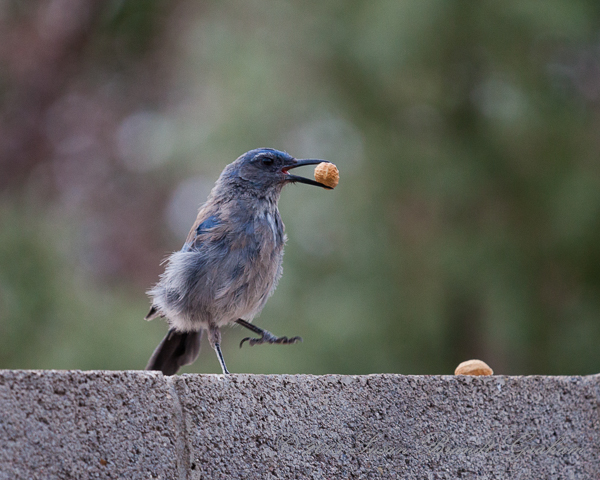 Scrub jays are a very common bird in Albuquerque and the Desert Southwest. These birds are not shy! If I let their feeders run out of their preferred food, they will shriek at me as soon as they see me in the yard. That is not because they are afraid; they do not fly off. I have one peanut feeder on the patio table, and they will come within a foot of me to feed there once spring arrives and I am out more frequently.
Fledglings like this one will not appear until summer, but adults are around now. The streak of beautiful days we have been having in Albuquerque reminds me of days like this one was, and makes me anxious for their return.