Sexual Cannibalism in the Cosmos
Sexual cannibalism in the cosmos, praying mantis style. You know all the stories you have heard about the female praying mantis biting off the head of her mate? I guess I never gave it too much thought. I had no reason to disbelieve it, but I never expected to witness any part of that ritual. However, I have seen some amazing things in my tiny Albuquerque yard, so I should stop being surprised at what I do see. I frequently go out in the morning to photograph flowers before the sun strikes them. Not too long ago, I found this sexual cannibalism in the cosmos: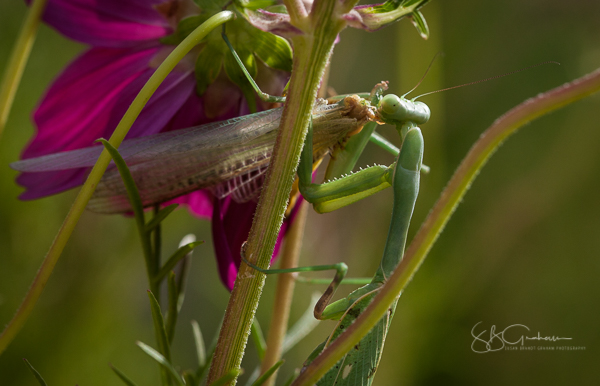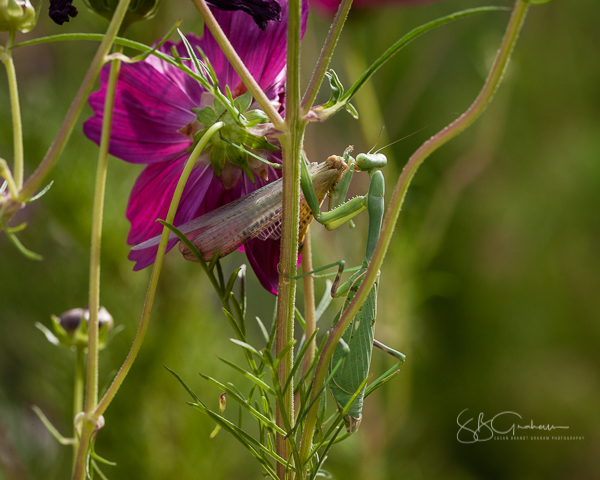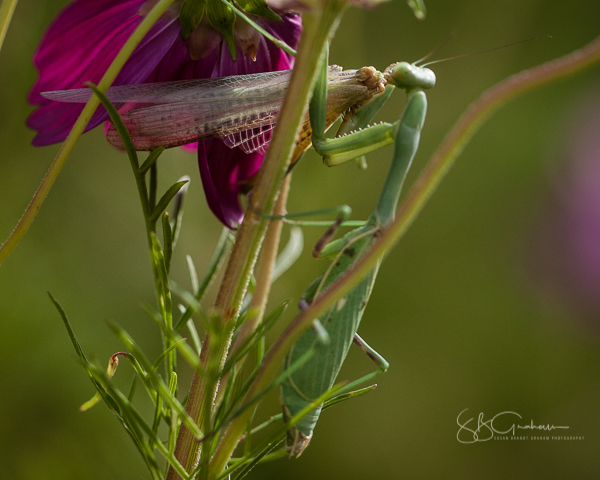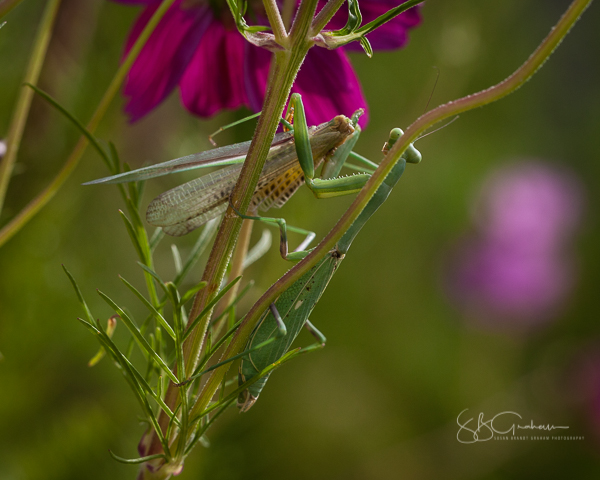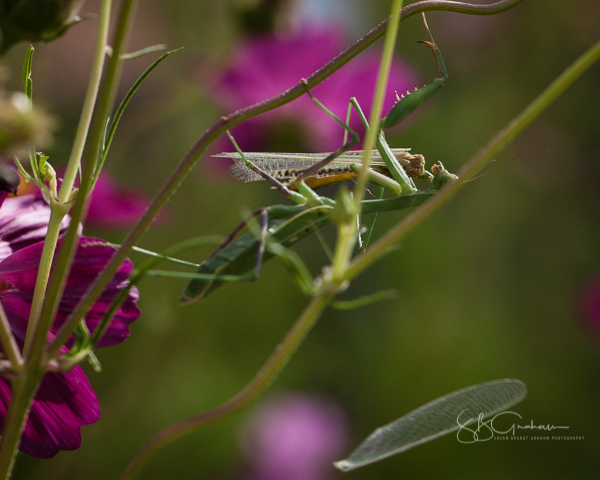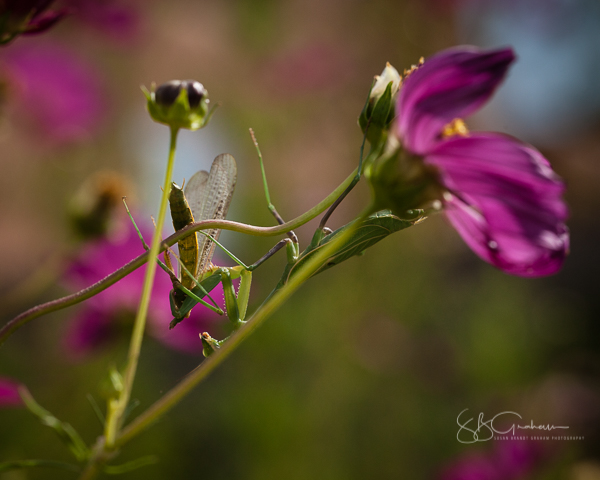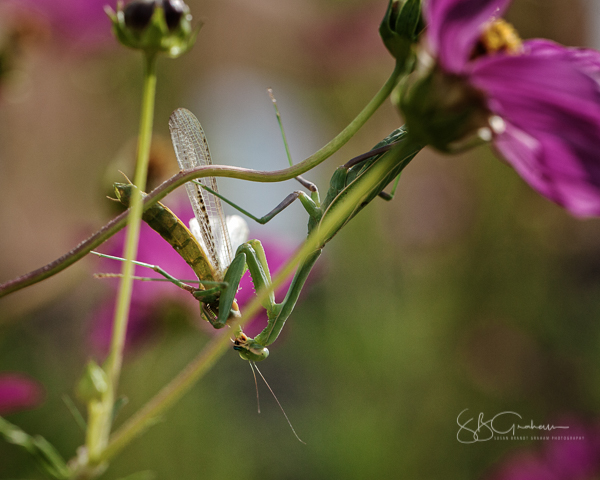 I went out that morning to photograph flowers. But I learned long ago, that, if you keep your eyes open, you might get the opportunity to see some things most people don't see often. Sexual cannibaism was about the last thing I was expecting to see or have the opportunity to photograph that morning! But, there it was. She was a voracious praying mantis!
National Geographic has posted a video about the praying mantis, which you might enjoy. It gives a scientific explanation for this behavior, also noting that "a well-fed female mantis is a well-behaved female mantis."