Another Blazing Sunrise
Another blazing sunrise, which have been happening frequently this month.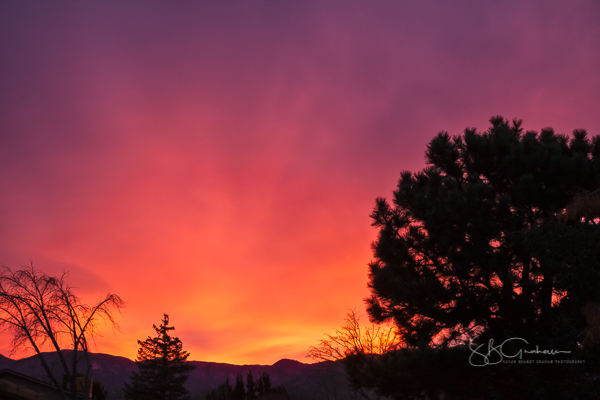 Many of you have seen Tim Price's recent skies. The skies are ablaze. You can see just a hint of crepuscular rays here… I kept hoping they would fully develop, but they remained a hint only. It did not matter; it was another spectacular New Mexico sky.