Image New Mexico 2015 is Just Around the Corner
Image New Mexico 2015, begun by Pat Berrett and Tim Anderson, will be held again this year at Matrix Fine Art, which has hosted the show for the past several years. This is a juried photography show, and there are no restrictions on where the photographers live, but the images must have been created in New Mexico in the last two years. I am pleased to be showing two images this year, 'The Observer/The Observed' and 'Harry's Pearl's,' the latter from the series, 'Living Jewels.'
Regular readers here have seen 'The Observer/The Observed' before. I created the image for myself in the dark days of January 2015, and did not intend to show it. But, after writer, fellow anthropologist, and friend Jim Stallings wrote a poem about it as a gift to me and my family, I decided to show it. It was in Insight New Mexico – Through Her Eyes and is currently on display at the University of New Mexico Continuing Education North Building until August 15.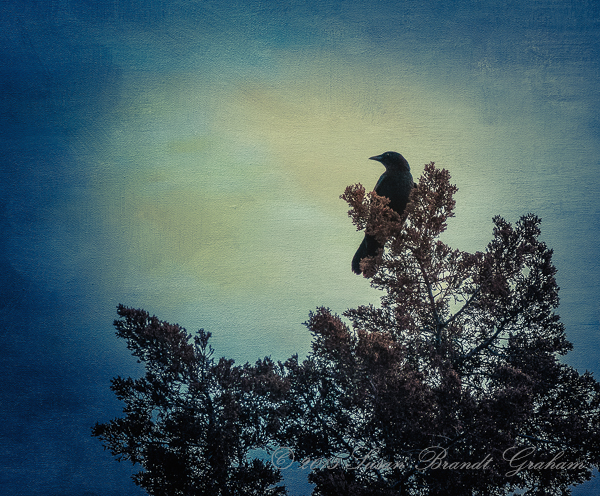 Spontaneous Poem from a Treetop Crow

In the lofty life of a wise old crow
Swaying in the topmost backyard branches
Like a magical clock counting down mortality's coil,
May it not be in some secret way
We the awed observers
Have all along been honored by a wiser watcher?

– Jim Stallings
The second image is from my 'Living Jewels' series. Flower arrangers are quite familiar with the dwarf tree, Harry Lauder's Walking Stick. This spring, here in Albuquerque, Harry put on an outstanding display of male catkins. I have titled this image 'Harry's Pearls.'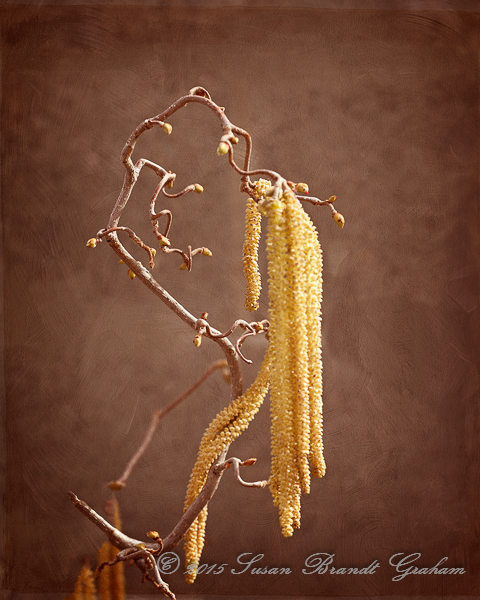 Matrix Fine Art is located in Albuquerque's historic Nob Hill on the south side of Central Avenue (old Route 66), 2 1/2 blocks east of Carlisle between Solano and Aliso. The address is 3812 Central Ave. SE, Albuquerque, NM 87108.
All images are available for purchase.
Exhibition dates: July 3 – 31, 2015
Sneak Preview: June 30 – July 2, 2015
First Friday Artscrawl Reception: Friday, July 3, 2015, 5:00 – 8:00 pm
If you are here in the Albuquerque area, I'd like to invite you to the opening reception on Friday, July 3, from 5:00 pm to 8:00 pm. If you'll be passing through Albuquerque some time in July, I invite you to stop at Matrix Fine Art to view Image New Mexico 2015.