27th Annual Corrales Old Church Fine Arts Show, October 3 – 11, 2015
The opening reception for the Corrales Fine Arts Show is, for me, the kick-off event for a very busy week in the Albuquerque area, that of the Albuquerque International Balloon Fiesta, the largest hot air balloon event in the world. Many events apart from those of the Balloon Fiesta itself occur in the coming week, in and around Albuquerque and surrounding areas. The Corrales Fine Arts Show has always held a special meaning to me.
This year I was pleased to have all three of my entries juried in.
"A Delicate Balance" will be shown as a small dye-infused aluminum piece: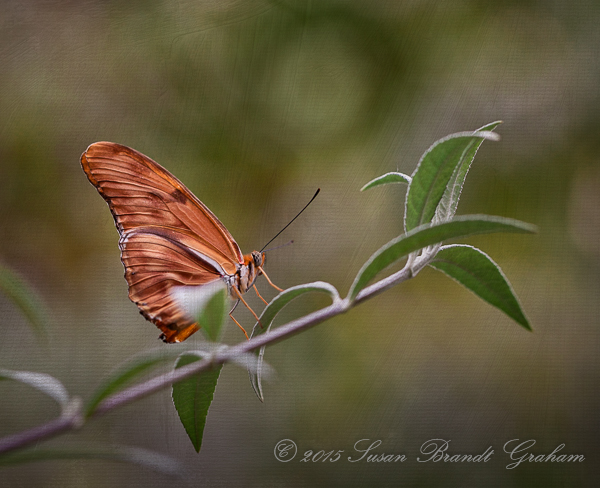 "Nature's Rhythms" will also be shown on dye-infused aluminum: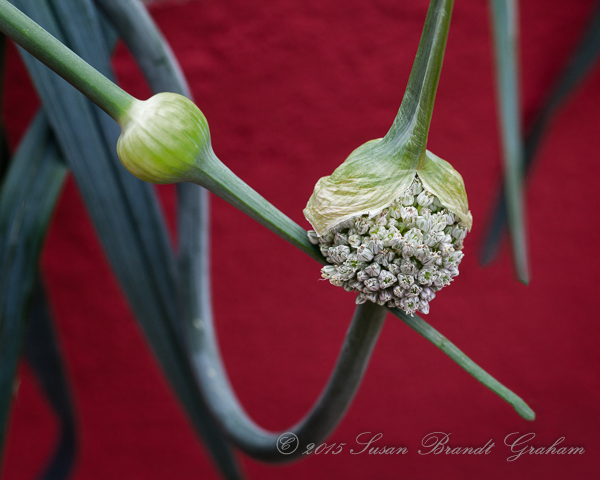 The third piece, "The Observer/The Observed," which many of you have already seen several times, will be shown as an archival pigment print on fine art canvas: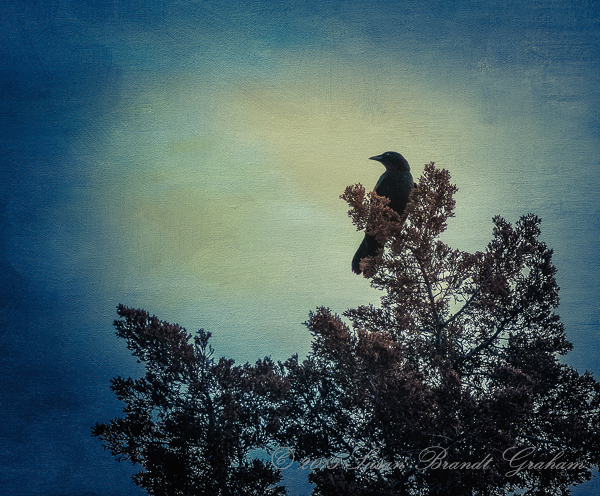 I have to once again thank friend, fellow anthropologist, and writer Jim Stallings for the fact this image is being shown at all. I created this image during a very dark time in this year's winter, and showed it to only a very few people who were extremely supportive at that time. I had no intention at the time of showing it outside that small circle. Anthropologists, among many others, are aware of myth and ritual around the world involving birds of the crow/raven family. Jim wrote a short poem as a gift to me and my family at that time.
Spontaneous Poem from a Treetop Crow

In the lofty life of a wise old crow
Swaying in the topmost backyard branches
Like a magical clock counting down mortality's coil,
May it not be in some secret way
We the awed observers
Have all along been honored by a wiser watcher?

– Jim Stallings
After Jim wrote the poem, I decided to show it to others. It has been juried in to every show to which I have entered it. Thanks, Jim.
The opening reception is always a special evening for me, but this year will be even more so. Friends Tim (photographer) and Laurie (watercolorist), who have always come to the opening reception to support me, each have pieces in this year's show! Tim Price will have "Through the Concrete Window," a photograph done on film and developed in his own darkroom. Laurie Price will have "La Joconde," her view of what waiting in the Louvre to see the Mona Lisa was like. You may preview their work on Tim's blog, and then see it this week at the Old San Ysisdro Church in Corrales.
Times for the show:
October 3 – 10
11:00 am – 5:00 pm
October 11
11:00 am – 4:00 pm
Admission is free, as is parking.
A portion of all proceeds is donated for the preservation and care of the Old San Ysidro Church. Deconsecrated some years ago, the structure is important in the life of the community. I hope my friends in the Albuquerque area can visit during the show, and also those coming to Albuquerque for the Balloon Fiesta.