Woodhouse's Scrub-Jay and California Scrub-Jay Are Now Two Distinct Species
Woodhouse's Scrub-Jay is Little Jay's new Species name, as of July 7, 2016.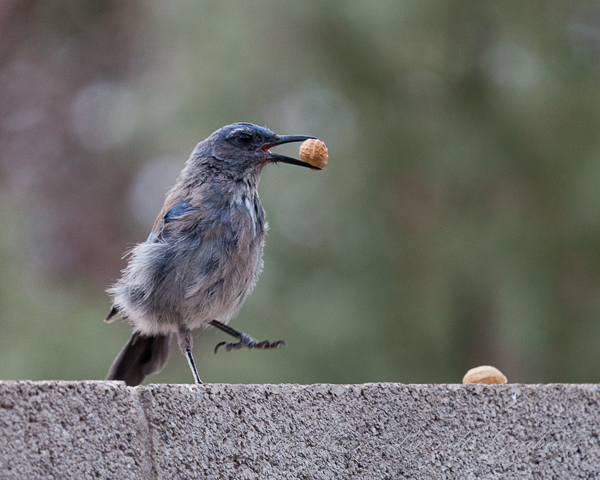 The official word is from the American Ornithologists Union. The two new species were originally lumped together as "Western scrub jay," but for some time there has been talk of splitting that group. Small parts of Nevada see some overlap of the two, but beyond that location, location, location is everything.
Here in New Mexico, a scrub jay is Woodhouse's scrub-jay. This makes identification easy for me. For my friends in Nevada…sorry.
I don't want to mislead readers into thinking I discovered the species split while casually perusing the latest bulletin from the American Ornithologists Union (although I am sure I have friends who do). A great resource is Greg Gough at the Smithsonian Migratory Bird Center. I had talked with him a couple of years ago, and again just recently when I was working on Cooper's Hawk Courtship Display. He sent me an email this morning advising me of the species split.
Another Woodhouse's scrub-jay fledgling from a previous year, now with a a new species name: