Winter Sunset, both East and West
Winter sunset. This was a two-for-one, with interesting things going on both to the east over the Sandias, as well as in the sky to the west. A "winter storm" is due tomorrow, with perhaps 4 inches of snow in the city by Friday. Turbulence is certainly evident in the sky looking west.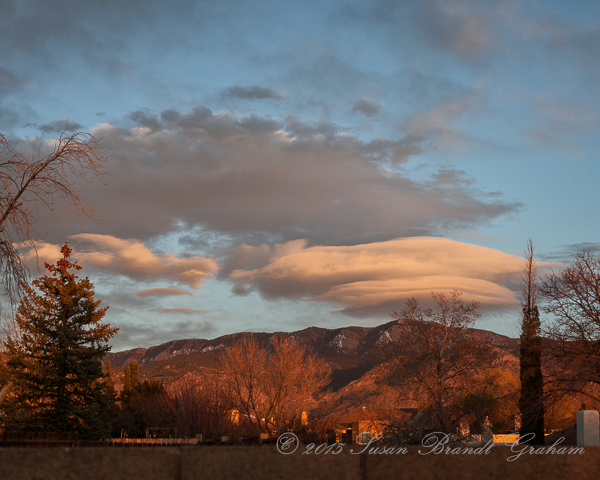 We see lenticular clouds over the mountains not infrequently in the winter. I like lenticular clouds. I also enjoy the alpenglow of the Sandias. It does not last long, but it is striking when it appears. This view, looking eastward, appears "calm" to me.
The winter sky looking westward could not have had a more different appearance, and it is anything but "calm."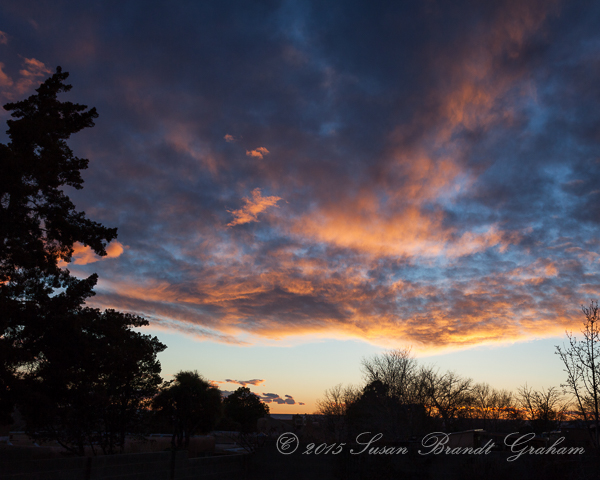 The skies here are never boring, and often are quite interesting. This was a great two-for-one sunset.