UNM Digital Photography Exhibit, Now Through the End of July
UNM Digital Photography Exhibit, arranged by the Digital Arts Program on the Continuing Education Campus, is up and open to the public from now through the end of July. It is in the Conference Center, the North Building.
Participants in the UNM Digital Photography Exhibit include the digital photography instructors, advanced students in the program, and graduates of the program (that would be me, 2009).
The UNM Digital Photography Exhibit is not a juried exhibit. Participants were invited to bring whatever pieces of their work they wanted to show.
The three pieces of mine that I chose have all been in juried shows. Although not intentional at the time of selection, I realized later the pieces represent a sort of developmental scheme.
'Lily'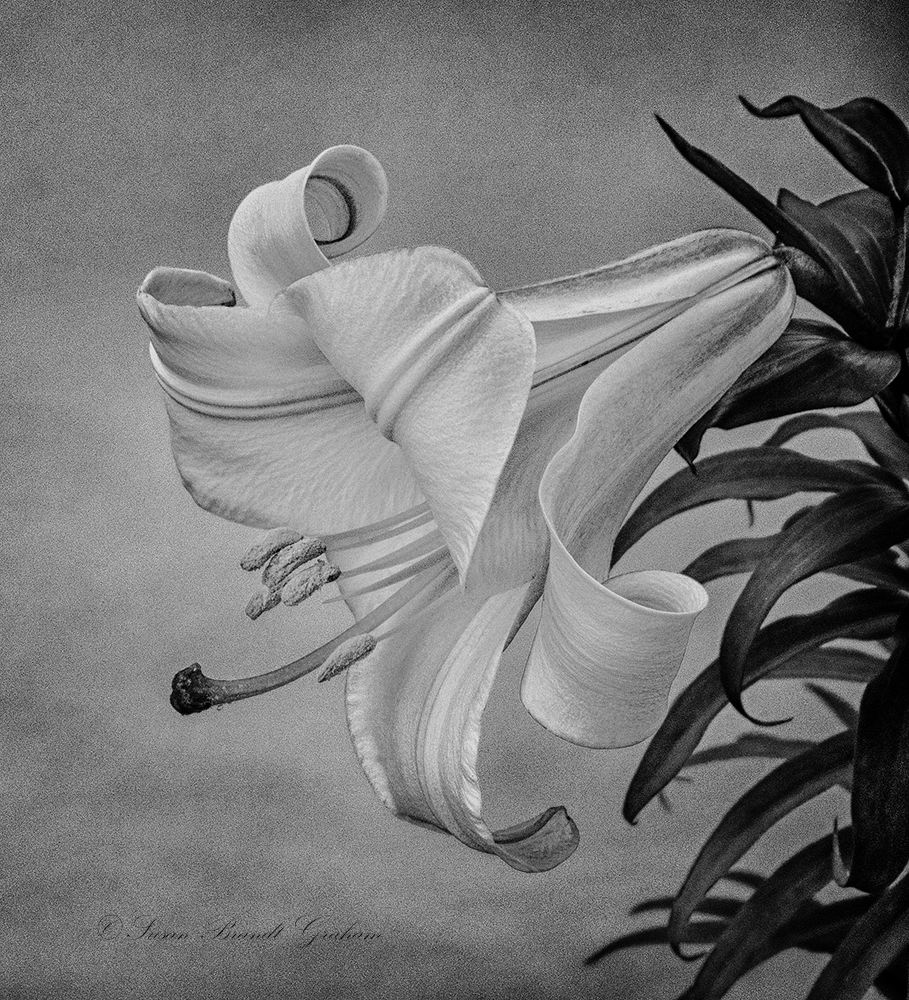 This image was made in 2009 with a Canon G9, a somewhat advanced but still a point-and-shoot camera. To date, this is my most awarded image. It was juried into the International Biennial Exhibition of Fine Art and Documentary Photography at The Borges Cultural Center in Buenos Aires, Argentina, from January 19th through February 27th, 2010. It was also juried into the Corrales Fine Arts Show here in New Mexico. It was awarded "1st Place – Outstanding Achievement" in Still Life at the 8th Annual Black and White Spider Awards. It was awarded the Bronze Medal, 3rd Place in Nature-Flowers at the 2012 Paris Photo Prize, along with 3rd place for People's Choice Award. Again, this was an early piece done with a point-and-shoot camera. The piece has special meaning because my mother grew the lily, and held a white background for me as the light was quickly fading in her garden.
'Gathering Storm'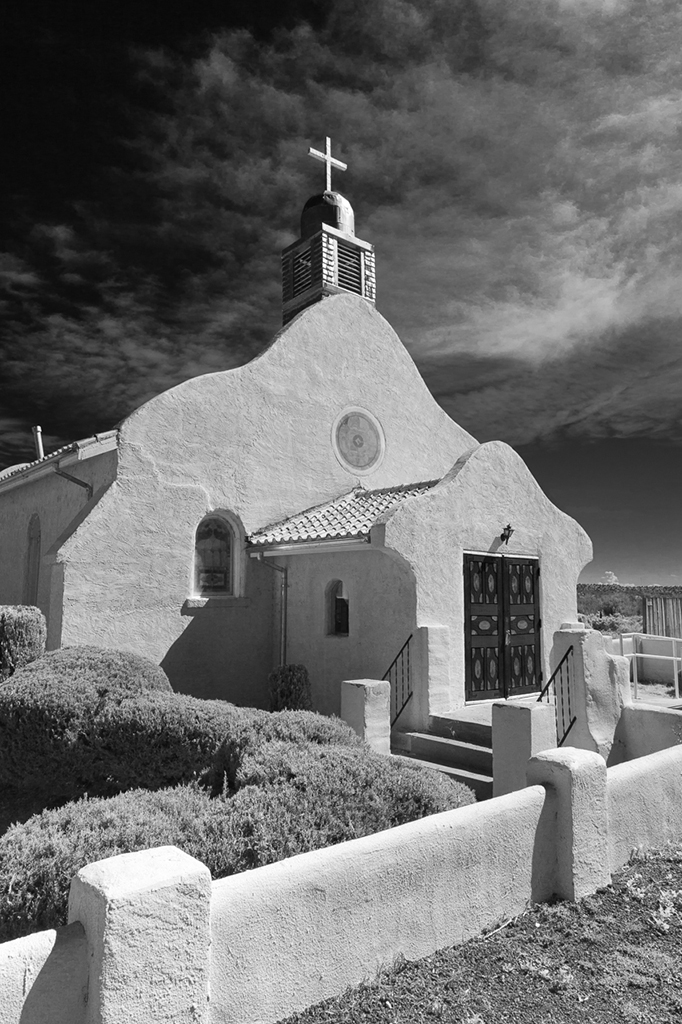 This image is from a trip to the Jemez Mountains here in New Mexico over Autumnal Equinox weekend in 2013. Everything about that entire weekend was full of the magic for which New Mexico is known. This was at the very beginning of the trip. I had planned to photograph this church before I even left home. My traveling companions could not understand why I would even bother to stop to photograph it! I just wanted to! By this time I had moved up to a Canon full frame dSLR. This image was juried into the Corrales Fine Arts Show as well as the Annual New Mexico Photographic Art Show.
'The Observer/The Observed'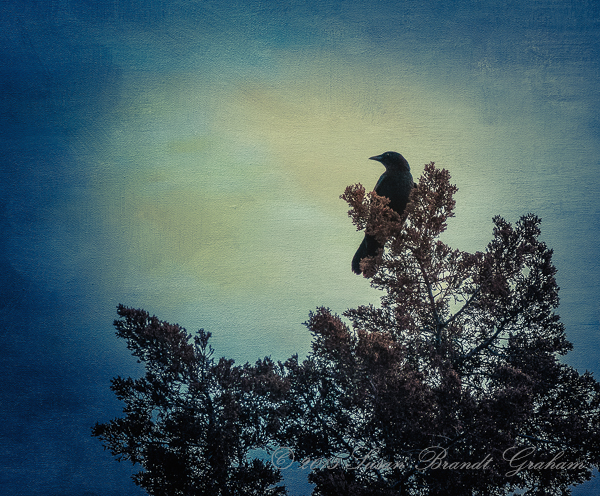 This image was created this year, and of the ones in this post, has the most meaning to me. Many of you know my son was diagnosed with leukemia over Thanksgiving weekend (he is now in remission and doing quite well, I'm happy to say), and this was done as I was trying to make sense of all that was happening. In mythology of some Native Americans, Crow is a messenger between worlds, as well as a trickster who can steal light from the sky (the sun) and carry it to people who need it. I rarely see crows in my yard, and this one stayed just long enough for this image. Editing it to show what I wanted to show took a long time; it also took my mind off a lot of things; and was the most creative thing I had done after my son was diagnosed. I had not intended to show it; I did the work strictly for me. But Jim Stallings, fellow anthropologist, writer, and friend wrote a poem about it as a gift to me and my family in those dark days of winter:
Spontaneous Poem from a Treetop Crow

In the lofty life of a wise old crow
Swaying in the topmost backyard branches
Like a magical clock counting down mortality's coil,
May it not be in some secret way
We the awed observers
Have all along been honored by a wiser watcher?

– Jim Stallings
Jim's poem encouraged me to enter the image, and it was juried into the 2015 InSight New Mexico show, "Through Her Eyes," held in April. (It has also been juried into another show, to be held in July – more about that in a different post).
I invite my friends in the Albuquerque area, as well as friends who will be passing through Albuquerque between now and the end of July, to stop by the Conference Center on the UNM CE campus (Indian School and University) and see the UNM Digital Photography Exhibit, with works by the digital photography instructors, advanced students, and graduates of the digital photography program.