2016 Moscow International Foto Awards – Honorable Mention for Persephone's Choice: Every Woman's Dilemma
Many thanks to the jurors of the 2016 Moscow International Foto Awards (MIFA) for the recognition of the Portfolio entry in Fine Art Collage of "Persephone's Choice: Every Woman's Dilemma" with the award of Honorable Mention. This is a wonderful honor for this series, which has so much personal meaning to me. It was produced with a lot of blood, sweat, and tears; and also a lot of joy!
An award for the entire series is icing on the cake for me. Creating the series after a brief mention of Persephone in an email last September 15, through thinking about what I wanted to do and why, finding the perfect model for my vision, then photographing and editing…those were the easy parts. Working through the editing at times was like a painful visit to a shrink. That was a huge surprise to me. Was it worth it? Yes. Will I do another series project like it? Not soon.
One image from the series has been especially well received.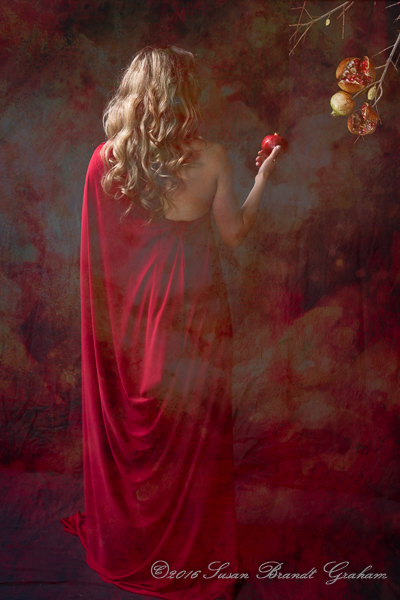 "My Fate, By Choice" was juried into the 2016 Insight New Mexico Show earlier this year; was a winner in the 2015 Red Dog News Color It Red competition, and will be shown in Berlin in October, 2016.
Again, I thank the jurors of the Moscow International Foto Awards for the award for this series.