More Sky Show with Venus and Jupiter and Now Including the Moon
More sky show with the planets Venus and Jupiter today included a crescent moon at 6:09am MST. Dawns began with crystal clear skies over the Sandia Mountains. The bright object closest to the mountains is the moon; then Venus; then in the upper right hand corner, Jupiter.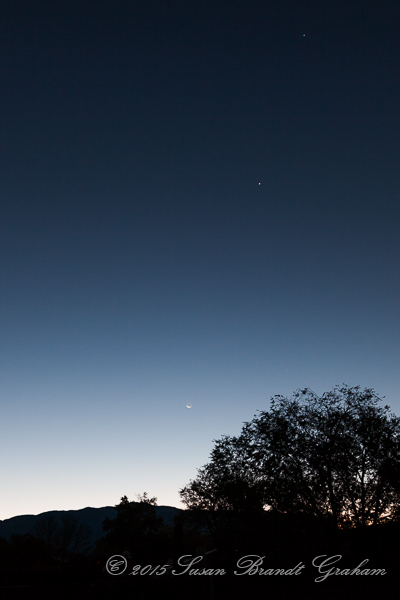 Check out Sky and Telescope for celestial events you might want to look for this week. I missed some in the past few days, partly because of cloudy skies and partly because I slept through them. 🙂
As long as I have lived in New Mexico and as old as I have grown to be, I never cease to be amazed at the constantly changing and ever-beautiful skies of my adopted state.