Redbud trees – where I grew up, these trees are quite common in early spring. I have seen them in Albuquerque, but they are not so abundant here. The common variety in Oklahoma, native to the region, is Cercis canadensis var Texensis or "Texas redbud." It is beautiful and hardy. The Albuquerque Biopark has examples of that variety, and they were blooming on Saturday. There is also the Eastern redbud, along with its many varieties.
The Biopark has another variety of redbud, Cercis canadensis var. texensis 'Oklahoma.' It is the State Tree of Oklahoma. To be honest, until last Saturday I was not aware of differences between the two, or even that those two varieties existed. In walking through the BioPark, however, I turned a corner and suddenly came upon one whose flowers were darker, with much more intense color, and really markedly abundant flowers. Fortunately, that one had a marker. The common redbud is a beautiful tree; the Cercis canadensis var. texensis 'Oklahoma,' is, in my eye, even more beautiful.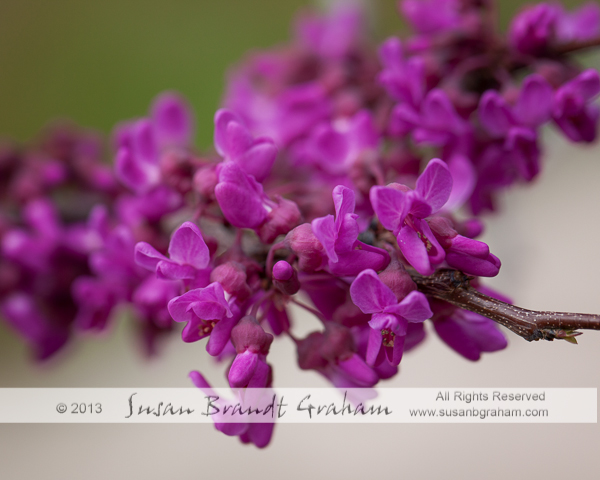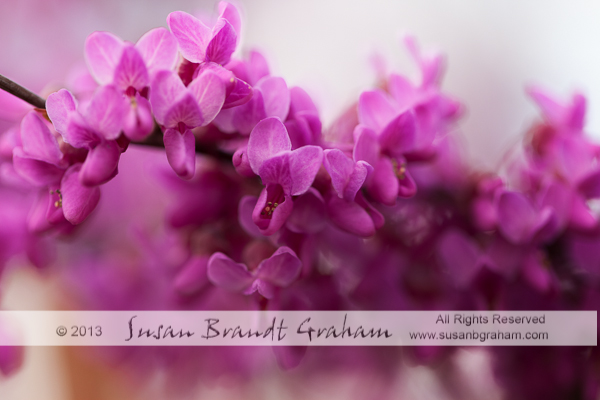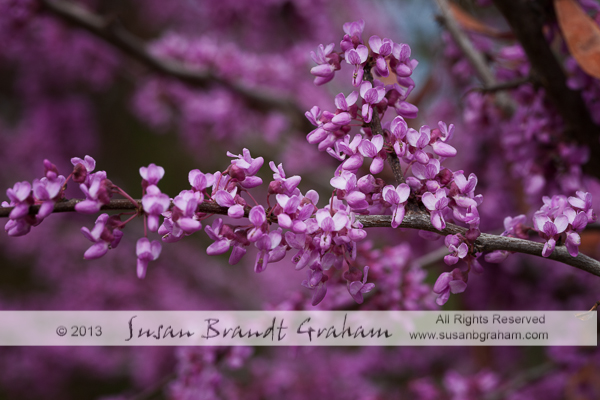 These images are from Saturday, April 6. Yesterday and today (Monday and Tuesday, April 8 and 9) we have had strong winds. I doubt many spring blooms remain, not only at the Biopark but around town. The best of the spring bloom was short-lived, but glorious while it lasted. There are the summer-blooming flowers to which to look forward: roses, hibiscus, cosmos, sunflowers, and many others. Spring bloom 2013 has been glorious!