25th Old Church Fine Arts Show
The 25th Old Church Fine Arts Show presented by the Visual Arts Council of the Corrales Historical Society opened on Friday, October 4 with a wonderful reception for artists and their family and friends. The 2013 Exhibition of Fine Art is open daily from 11:00 AM – 5:00 PM, closing on Sunday, October 13, 2013 at 4:00 PM.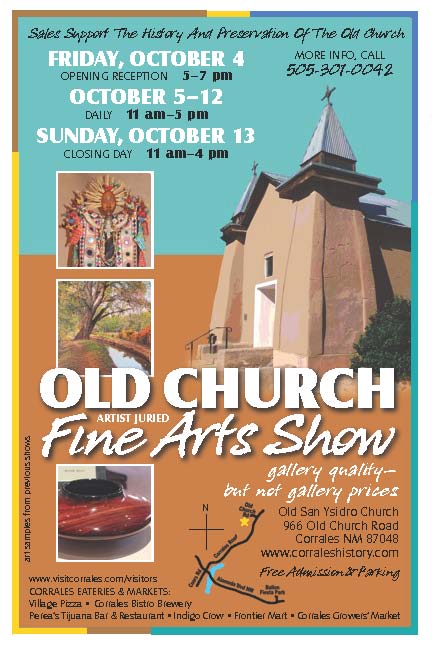 Net proceeds and donation from Artists' sales go to the preservation and maintenance of the Old Church. Visit the Visual Arts Council on the web at corraleshistory.com.
The Old Church is a beautiful venue for a Fine Art Show, as these images from this year's show indicate: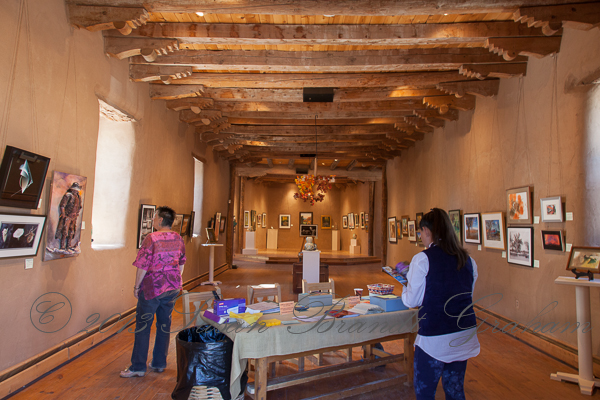 All adobe structures require constant maintenance. The Old Church is a much-loved historic structure, and this spring it received its annual "mudding." On July 26, 2013, the Albuquerque metro area along the Rio Grande River was hard-hit by a strong, severe storm, eventually described by the National Weather Service as "hurricane strength." Odd for the desert, but it did happen. The north side of this beautiful old historic building was severely damaged. A lot of time and money will be required to restore it to its condition before the storm.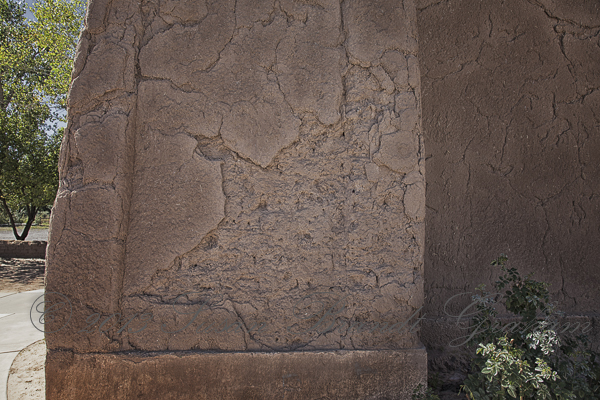 Winners were announced at the Opening Reception on Friday, October 4. Congratulations to Frank Dobrushken for Best of Show with his black and white photograph, "The Dancers."
Cheryl Cathcart was awarded Second Place for "Suspended in Air."
I was very pleased to received Third Place for "Floral Fireworks."
Thanks to Jurors of the Show, and to the Visual Arts Council.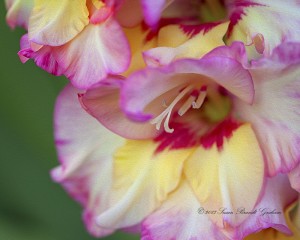 I have a second piece in the show, "Cycles of Life: Sacred Datura:"