Rose Photograph Blue Ribbon Winners from ARS 2014 Fall National Convention
Roses are the focus of American Rose Society conventions: rose specimens, rose arrangements, and increasingly, rose photographs. The 2014 Fall National Convention featured a competition of rose photography. The results of the competition have recently been posted on the website of the ARS.
I had known that my photograph of 'Dream Weaver' had won Queen (equivalent of Best of Show) and that my Creative Interpretation image of 'Gemini' had won King (equivalent of Runner Up to Best in Show). Until I received the ribbons in the mail last week, I did not know that 'Child's Play' had been awarded best in section for Fully Open Roses, nor that my image of hips of 'YoYo' had been awarded best in section for Rose Potpourri. I will show those images in a later post.
I was surprised and pleased with how many of my images had been awarded Blue Ribbons. The images in this post are the Blue Ribbon winners.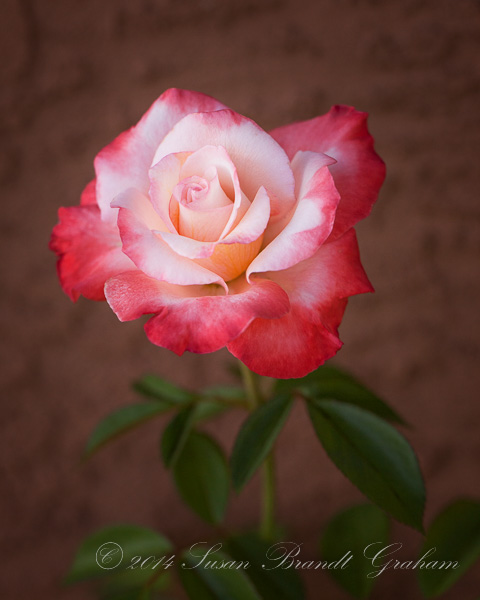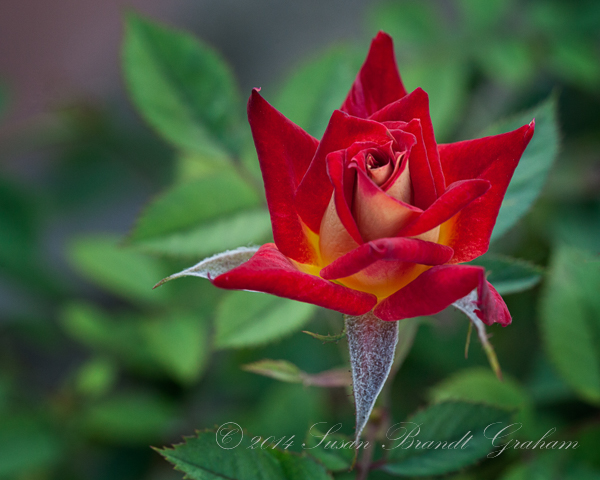 'Glowing Amber' is an interesting little rose. It has distinctive reflex petals, with a red upper and yellow reverse. There are stories that the hybridizer complained that photographers never captured the brilliant colors of this little gem. I did not hear any complaints about the color in this image. 🙂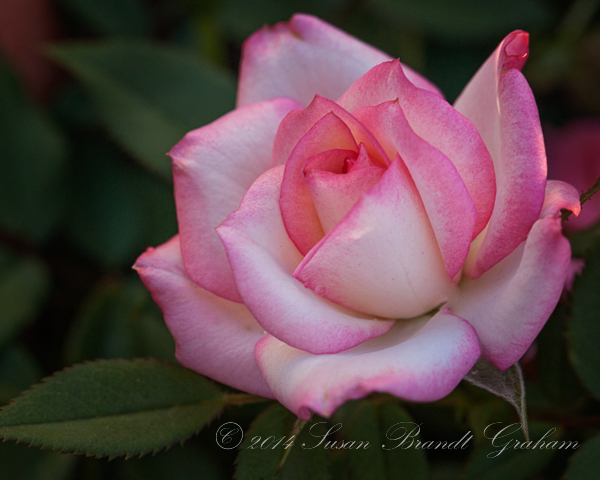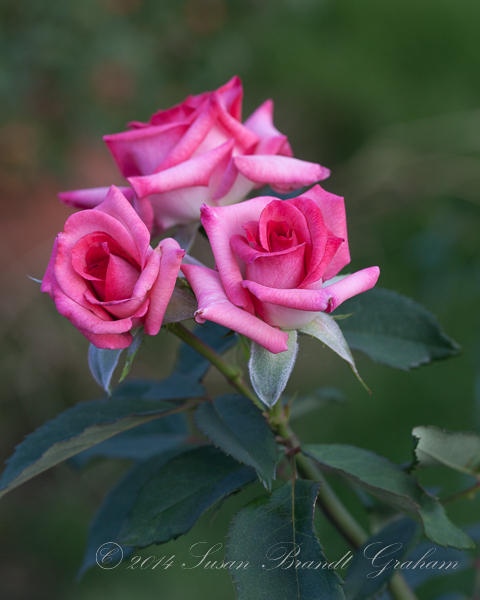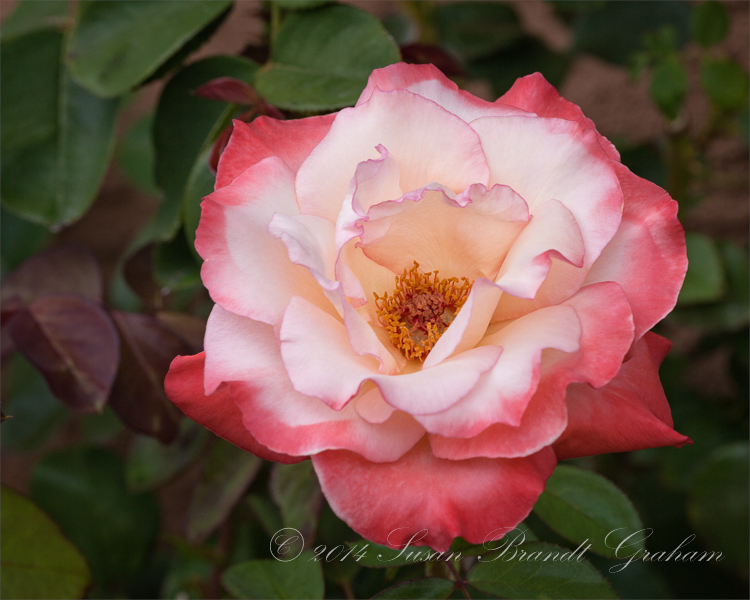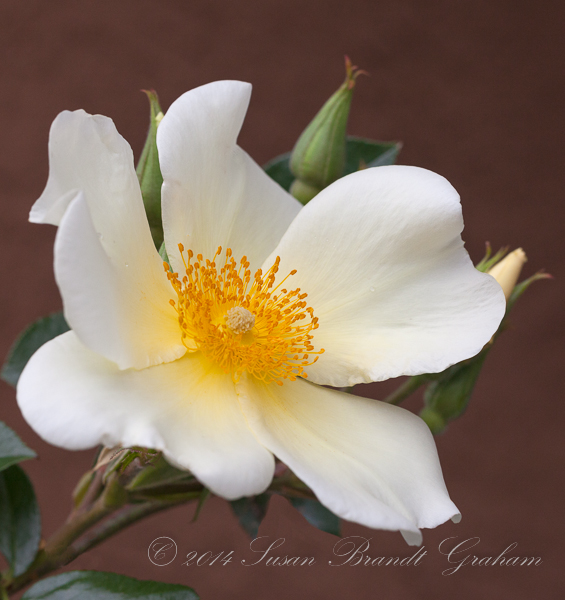 This image of 'Mermaid,' one of my favorite roses, appeared on the cover of the 2014 Rose Annual: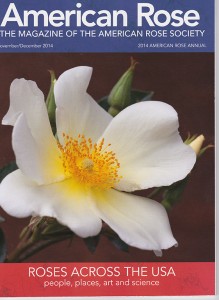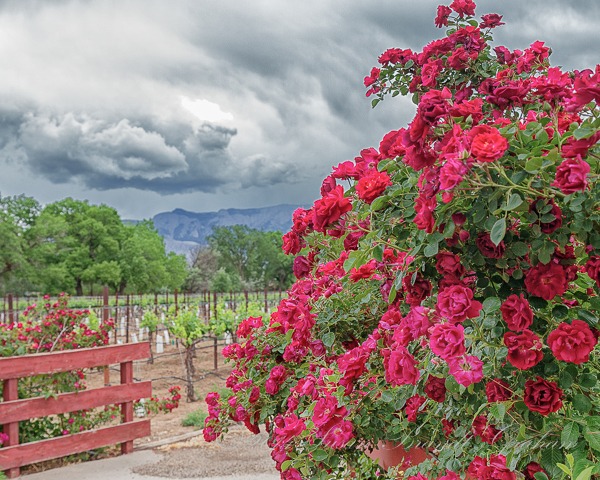 Dr. Huey is often used as the root stock onto which to graft other roses grown for their blooms. It can get very, very large!
My image of 'Gemini' entered in Creative Interpretation was awarded King of the show, but I had two additional Blue Ribbons in that class.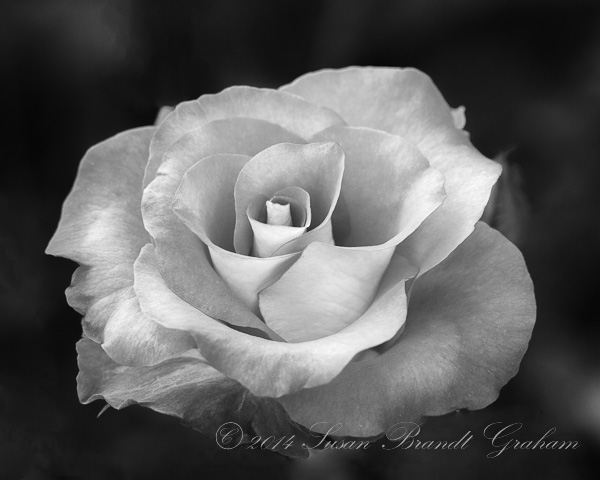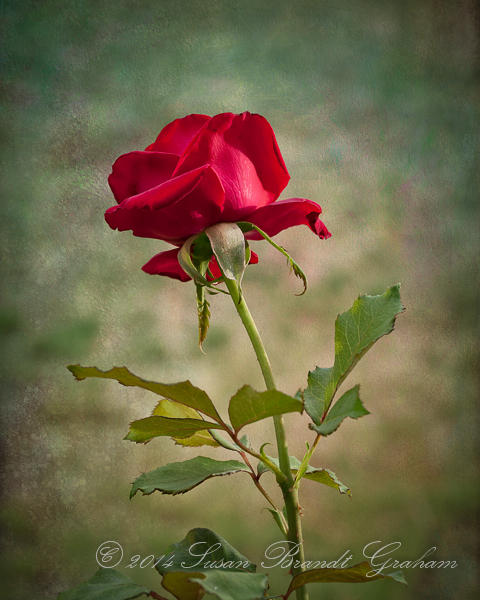 With Albuquerque under a Winter Storm Watch from this evening through tomorrow evening, and with this morning dawning dark and gray, this seemed like a good time to enjoy the beautiful roses and colors of summer. Please enjoy!