Summer Solstice, National Selfie Day, and a Day to Celebrate
Summer Solstice – the most amount of daylight in one day for those of us in the Northern Hemisphere, and the official beginning of "Summer." I never heard of National Selfie Day before, but the Twitterverse says it is so. For me, I do not have to see an eye doctor or a skin doctor again until November. I really have nothing to complain about, because my issues were minor and fixable, but the process seemed to drag on from last October until today.
In that time, I have learned a lot about sun protection for everything, including eyes and ears. I now have UPF hats, shirts, neck coverings, etc., etc., as well as UV A&B protective glasses with dark gray lenses and my favorite, amber lenses. I want to do a few more photographs, and then I'll post those in a post at Southwest Desert Gardening. All gardeners everywhere need sun protection, some just more than others. 🙂
But today, for Solstice (and National Selfie Day 😉 ), I wanted to say "Hello," dressed appropriately for summer: hat for ear and face protection; UPF 30+ shirt, and very dark glasses as UV protective as possible. I should have been dressed more or less like this all the time I have lived here.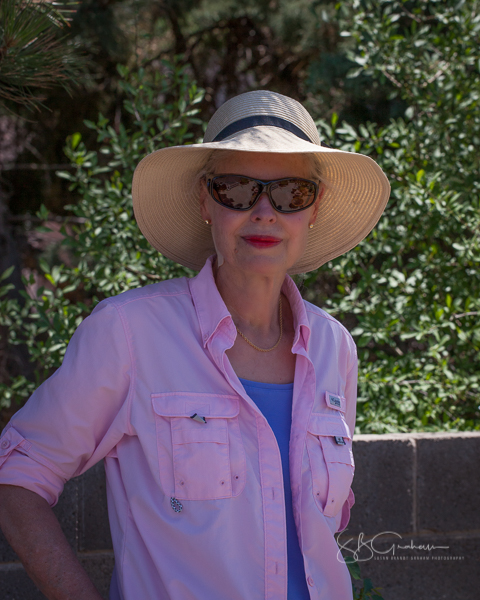 What looks like a BandAid is a silicone pad designed to to help flatten the scar from where skin was taken for graft to cover part of my ear where a little skin lesion was removed. It is all healing up very well.
'Mermaid' is just about finished with its first bloom, but I thought this bloom this morning was really pretty. I hope you enjoy it, too.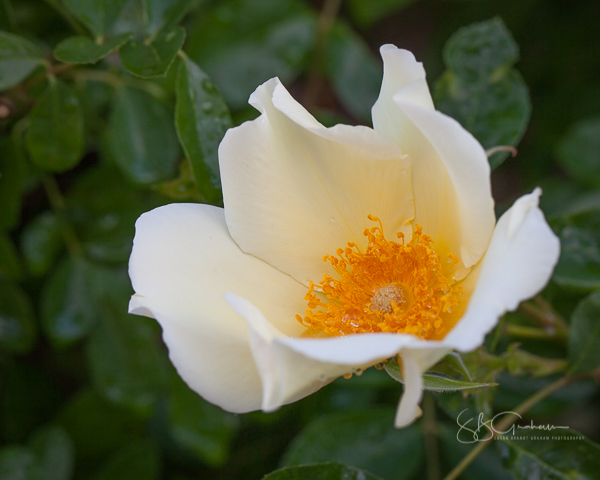 Happy Solstice, and may the summer not be as hot throughout as it is today.