Sunrise/Sunset
Sunrise/Sunset: how cliche are such images considered by many who have never seen the fiery skies of the Desert Southwest? Oh, but how much the skies speak to those who know and love them. While it is true the depth of beauty will never been seen in a photograph, sometimes the beauty is so overwhelming that just a hint is satisfying. I quote again D. H. Lawrence's written description of sunrise in New Mexico:
I think New Mexico was the greatest experience from the outside world that I have ever had. It certainly changed me forever. . . . the moment I saw the brilliant, proud morning shine high up over the deserts of Santa Fe, something stood still in my soul, and I started to attend. . . . In the magnificent fierce morning of New Mexico one sprang awake, a new part of the soul woke up suddenly and the old world gave way to a new.
There are all kinds of beauty in the world, thank God, though ugliness is homogeneous. . . . But for a greatness of beauty I have never experienced anything like New Mexico.
Many of my photographer friends remember the magnificence of the skies of the 2009 monsoon season. Sometimes I wondered if I would ever see a prolonged season quite like that one again. Yesterday was almost like a whole season rolled into one.
Sunrise
Back Yard Sunrise 6:17-6:22am
I start each day looking out to assess the potential for a sunrise I would like to photograph. If any clouds at all are above the Sandia Mountains, I make sure my camera is by the door and with the appropriate lens. On this particular day, I did not expect much. However, I have learned over the years that you never know. When it was barely light I went out to water flowers in containers. And then, I saw the pink begin to show. Do I know I really need to use a tripod? Yes, of course. But that is another story. I grabbed my camera, which was in easy reach, and photographed this sunrise as seen from my back yard in the middle of Albuquerque. The first gif loops three times, for those who do not like constant movement on a blog. The second gif loops continuously, for those who like to watch a little more. This was a fairly long display of color over five minutes.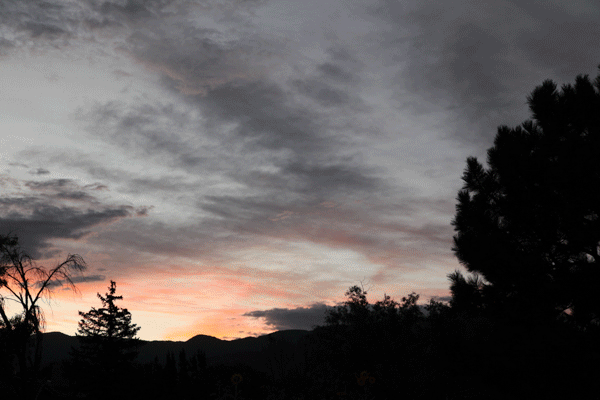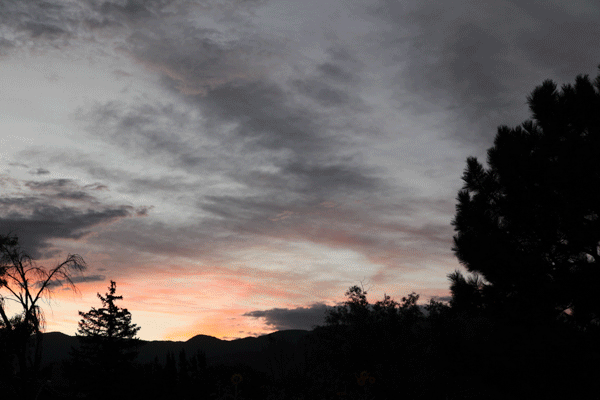 Front Yard Sunrise 6:25-6:39am
I would have been more than satisfied to start the day with that sunrise from my back yard. Although I can see a small part of the north end of the Sandia Mountains from my front yard, I rarely photograph from there. However, although the basic view is of houses, driveways, and vehicles, the surprise of that sunrise view made me grab my camera!
6:25am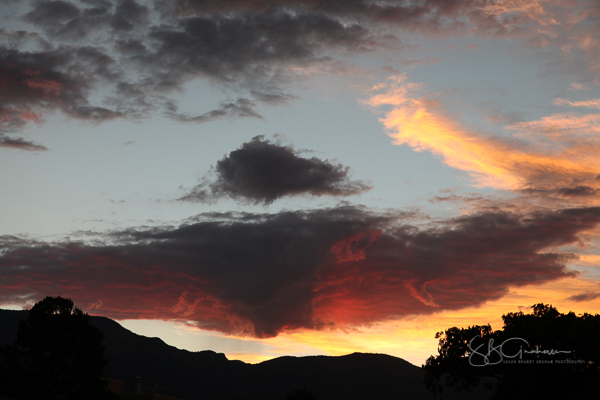 6:36am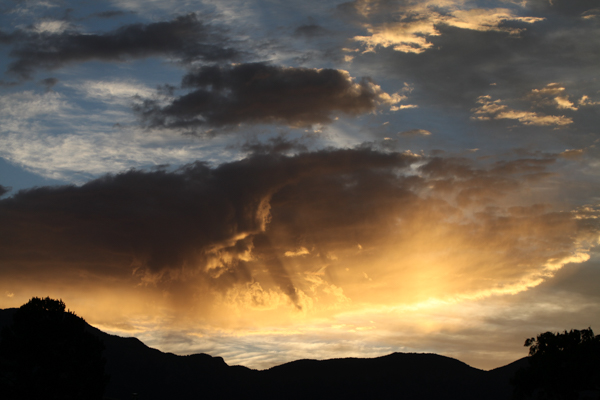 6:37am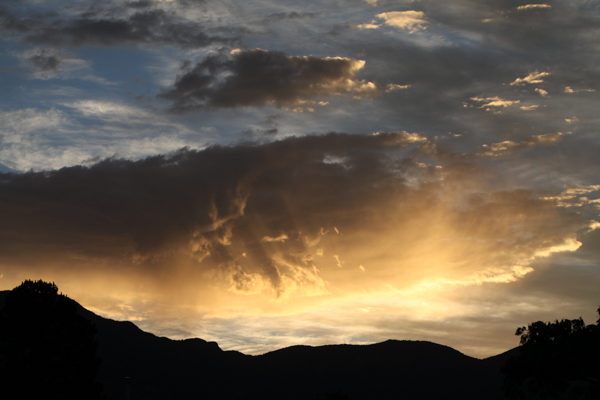 6:40am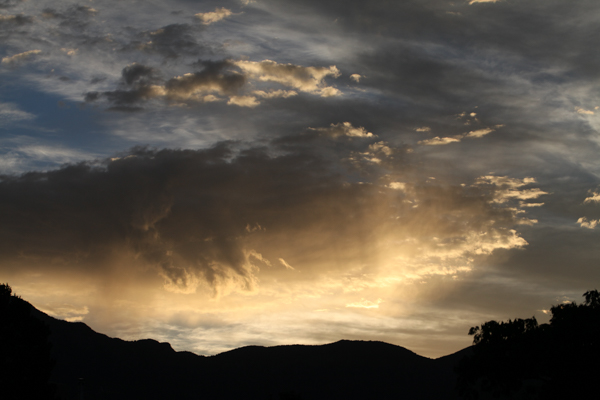 Sunset
What more could one expect from the skies that day? I was more than happy with the offerings of sunrise.
But, I live in New Mexico!
Early sunset gave me this sky, looking west: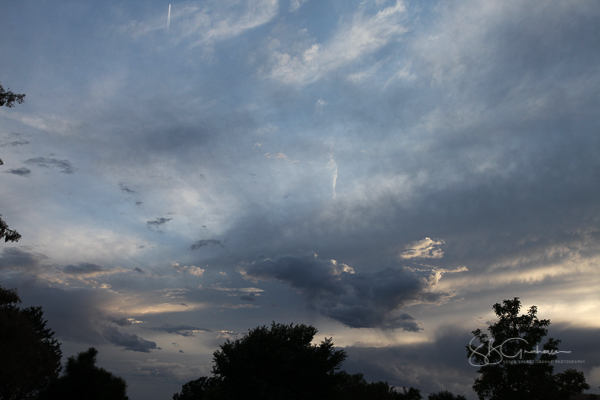 The day ended with a gently beautiful sunset: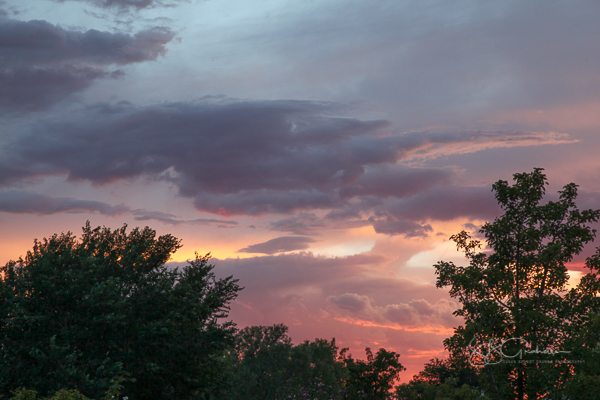 What more could anyone ask from a day of monsoon skies?