Sourdough Baking
Sourdough baking is a new hobby developed after I did Ancestry's DNA test. I always liked to bake, but sourdough just wasn't part of my repertoire. When I found out I was more Irish than even German (I still identify mainly as German), I thought maybe I should try Irish soda bread. But Laurie Price makes the best Irish soda bread that can be made. So I decided to I'd try something else. Another thing I learned is that so many of my lines started out in the original colonies, and over generations formed part of the Great Westward Migration. On January 1, I decided a trial of sourdough might be fun. I wanted to make the bread without commercial yeast. King Arthur Flour had a simple starter recipe. Some of the comments said to keep going with it even if it were not ready in 7 days. That was good advice. Mine took 12 days to "mature."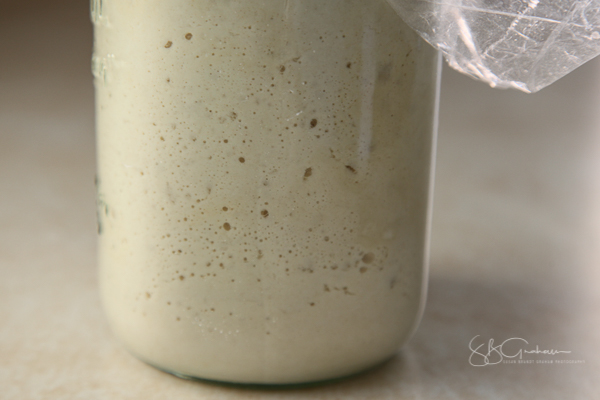 In the first couple of weeks, I made 4 loaves of regular sourdough bread, and then branched out to try whole wheat. I – and the people who receive 1/2 loaf when I bake – seem to like both versions. After that, I tried rye. Rye flour is very dense. I quickly learned not to simply substitute it for other flours. After I found a recipe that added molasses and a higher percentage of water, the rye sourdough bread was good also.
Making Bread with the Sourdough
Simple sourdough bread without commercial yeast involves making a fairly wet dough, letting it rest for several hours, folding the dough in on itself, then letting it rest again. The next step is forming the dough into a ball, which is then placed into a form of some sort. I did not have a bread form. However, a bowl sprayed with vegetable oil and sprinkled with corn meal seemed to work OK. The dough then ripens in the refrigerator over night, in the form or bowl. In the morning it rises at room temperature for another 3 to 5 hours. When it is ready to bake, I turn it out onto parchment paper, score the top, and pop it in the over.
I've enjoyed this so much, I decided to buy a true bread form for making this simple bread. It came at the end of last week.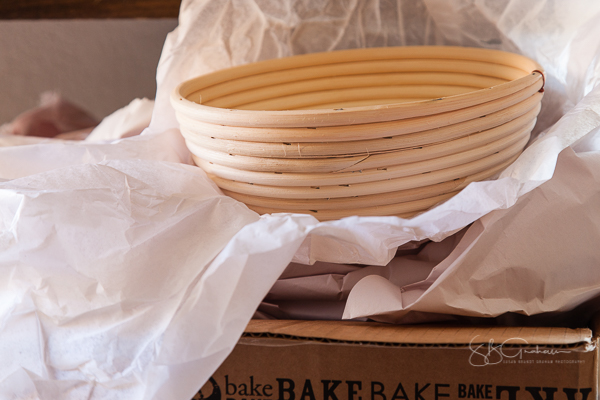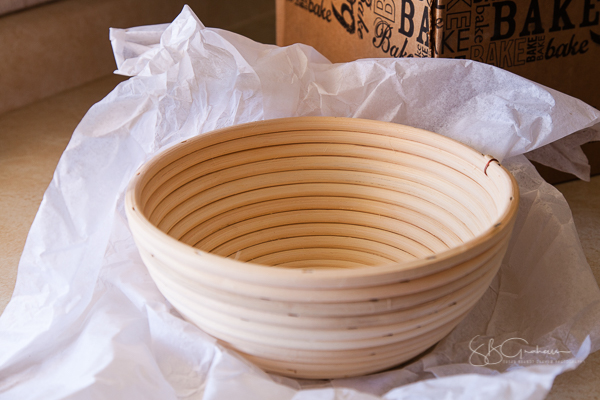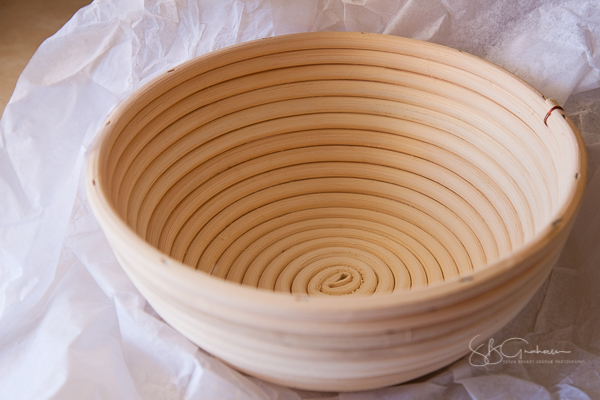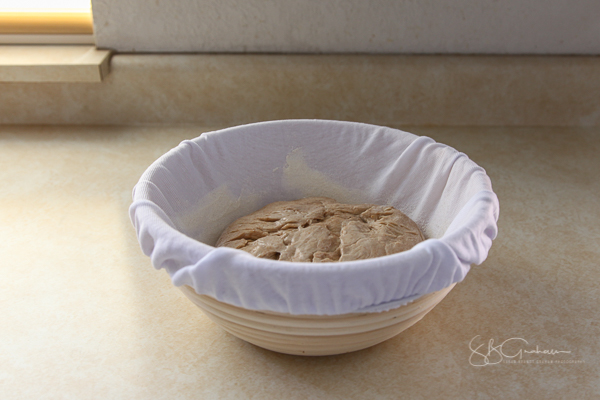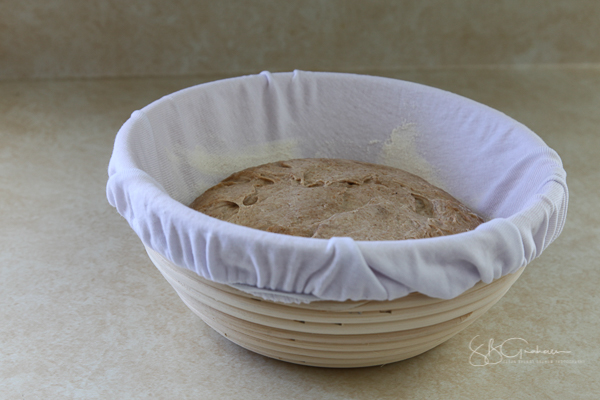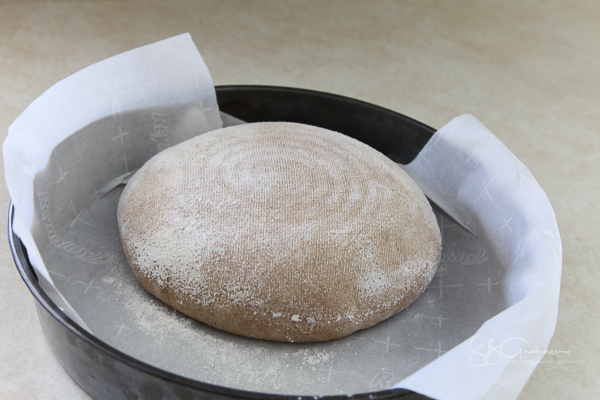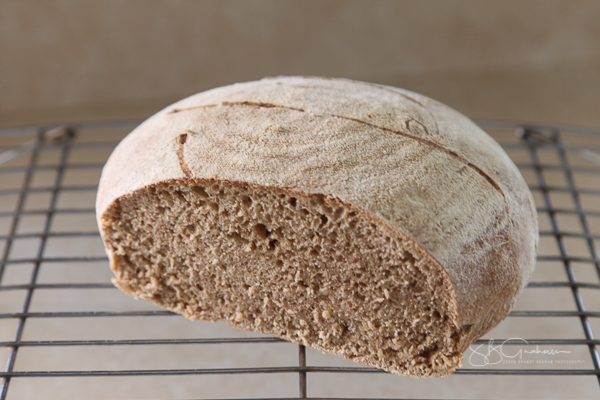 Baking this simple bread and its variations has been a fun winter hobby. It is one that I think will continue for some time. There are so many combinations of flours, fruits, and nuts to explore. Sourdough seems so earthy and natural; a really enjoyable throwback to an earlier time. 🙂
ETA: Interesting article on the history of sourdough baking!