Stormy Sunrise with Crepuscular Rays
Crepuscular rays, as many of you know, delight me when they appear. Although the term itself refers to "twilight," Albuquerque provides a unique setting for sunrises. The uneven horizon of the Sandias to the east, with frequent mountain-capping clouds there, are perfect for these rays at sunrise. The past couple of days have been stormy, which can sometimes make for colorful images.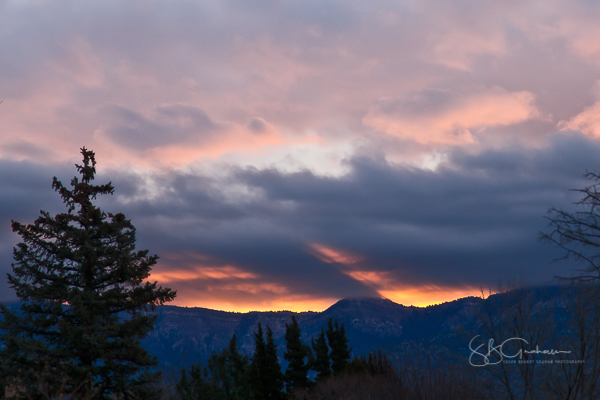 These rays this morning were short-lived: 2 minutes. I was lucky to see them! Now a light snow is falling. The temperature on my back porch is 32 degrees Fahrenheit.I would be very happy if a heavy snow fell in the mountains! We have had so little moisture this winter. We depend on melting snowpack for much of our water.
While the sky is dreary at the moment, the sunrise definitely made being up worthwhile!