Sunrise, the Same Sunrise, from Different View Points
Sunrise, here in the high Southwestern desert, is usually worth getting out of bed to see. This morning was no exception. Looking out my back door, I saw a "gentle" sky. I was a bit surprised. It could have been a painting.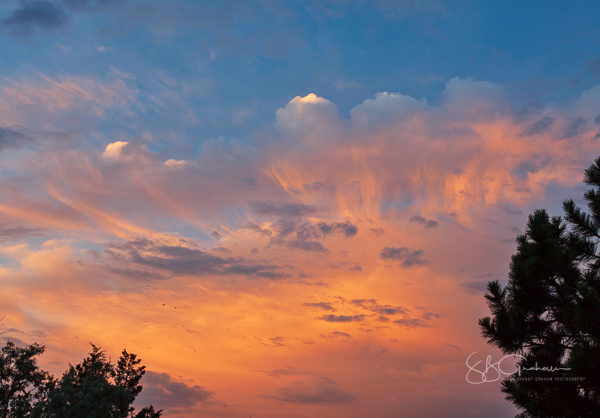 What would I see from the front yard, where I have a better view of the Sandia Mountains? Initially, the sky was very gray. The mountains were capped with clouds. But, I have learned to just wait and see what develops if conditions are right. I had a feeling this might develop into something worth seeing.
Many of you know I love crepuscular rays. They are not uncommon here. I generally know the conditions necessary for them to develop, but that does not mean they will always appear as expected. Today, however, the skies rewarded my patience.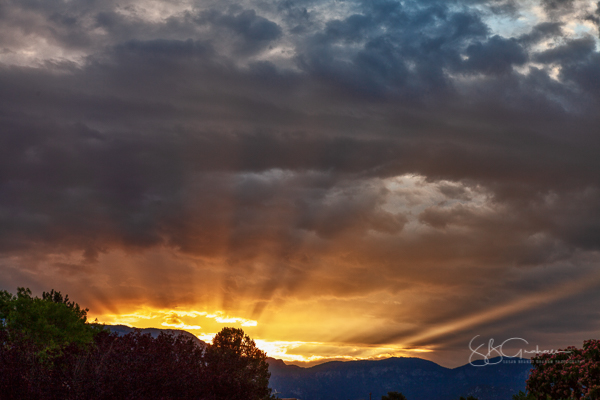 Now, a few hours later, the sky is clear except for a few high, thin clouds and a trace of smoke from regional fires. I guess this was a case of "you snooze, you lose…"
Wishing you a pleasant rest of the weekend.