Abo, Salinas Pueblo Missions National Monument
Abo is one of several old Spanish Mission ruins located in Salinas Pueblo Missions National Monument, New Mexico. I had been to Quarai several times, but I had not been to Abo until October of 2014.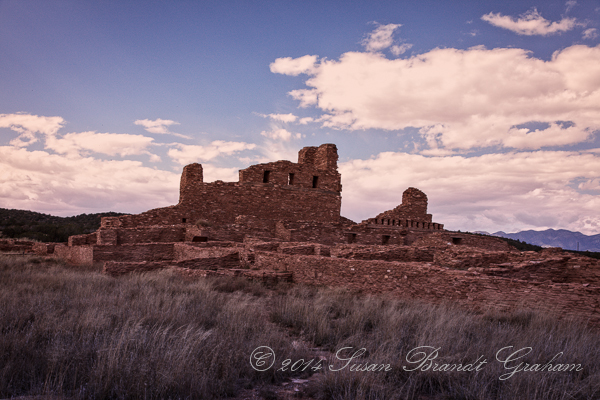 October is a wonderful time in New Mexico for being out and exploring and seeing new places. The light was interesting all day long and at various locations. In the morning it was bright, and there were beautiful white clouds in the sky. Later in the afternoon, the clouds became darker and we did get a very small amount of rain.
Here at Abo, although the sky appears bright, there were heavy clouds that cast dark shadows over the ruin and location, giving it at times a rather spooky feeling of "old ghosts" that must be hanging around.
Salinas Pueblo Missions National Monument is a place I want to revisit in the spring. In particular, I would like to photograph Abo again at a different time of day. For those of you who live in New Mexico, the entire Monument is definitely worth a day trip. For those of you visiting New Mexico at some point, a side trip to this monument would be a nice addition to your trip.