Sunrise, Images 8 Minutes Apart
Sunrise is a beautiful phenomenon in New Mexico (as I have said more than once 🙂 ), but the colorful part is not long-lived. If one is not up and looking for it, the color could easily be missed. This morning's was actually colorful for longer than most, although the peak of the color did not last long. The first image is from 6:43 am. The second image is from 6:51 am. Although the last image is at the peak of color, the color was gone very shortly afterwards.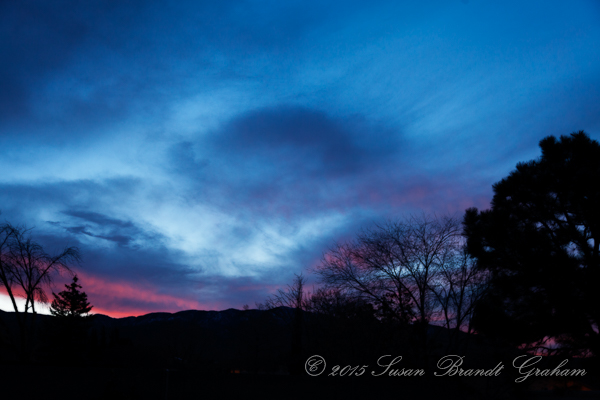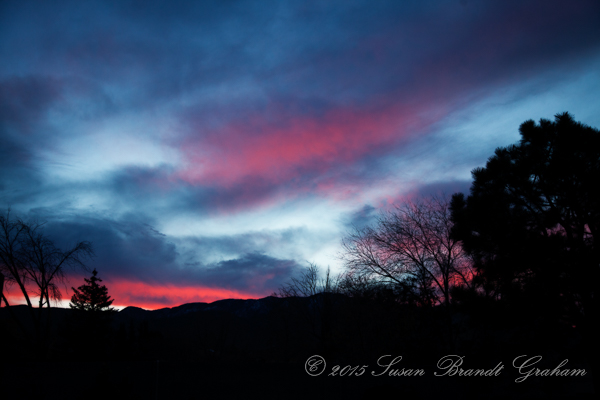 When I first looked out, the sky was quite dark, but a few of the clouds on the horizon were beginning to show a trace of red. That is always a hopeful sign for a colorful beginning to the morning, and I brought my camera into the kitchen, and drank a cup of coffee while I waited and watched to see what transpired (these colors do not always happen 🙂 ). Finally I thought I should give it try. These images eight minutes apart show intense color in parts of the sky that lasted longer than I had expected.