Cooper's Hawk, at "The Restaurant"
Cooper's hawks visit frequently. I have seen one in the yard each day for the past week. I like to see the hawks. They are magnificent birds. But, I don't want my little birds to be a daily meal. I think it is time for me to take down these bird feeders for the little birds for a bit, until this Cooper's Hawk stops coming by every afternoon.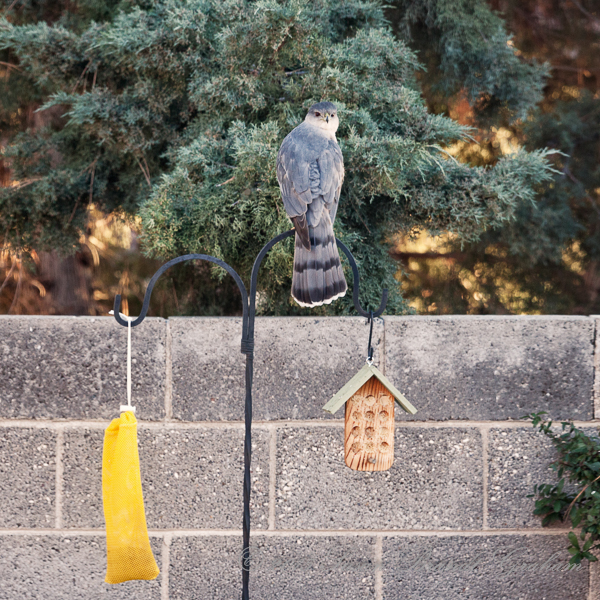 This part of Albuquerque, with its "urban forests," is home to a very dense population of Cooper's hawks – as dense as in any of their natural habitats. They are very successful in this urban environment, partly because of people like me who attract their meals for them. The hawks have to eat, too, but I don't have to make it too easy for them.