An Awesome Sky
An awesome sky in all directions last night! I was working in the study when the pink light through the window lit up the room.
New Mexico is known for its brilliant light and spectacular skies. They do not occur every day, but they do occur with regularity. It had been some time since I had been aware of one this spectacular, and it felt like an old friend. An amazing sky to the east over the Sandia Mountains as well as to the west, looking toward the Rio Grande valley.
Sunset, looking eastward toward the Sandia Mountains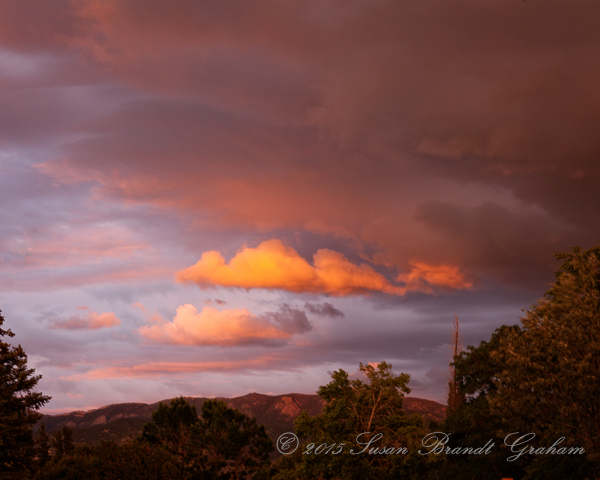 Sunset, looking westward toward the Rio Grande Valley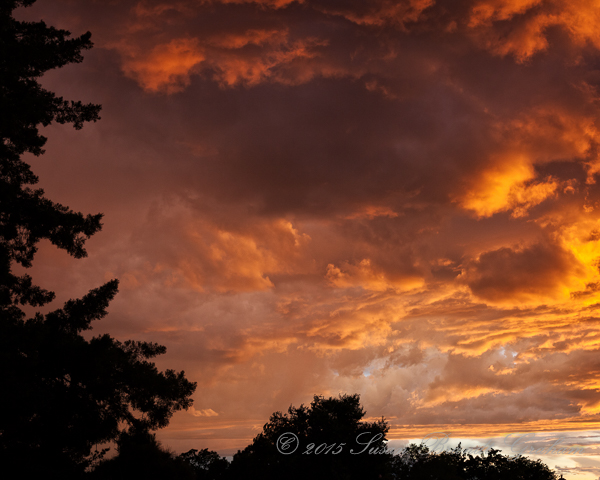 When I see a sky like this, I am always reminded of D.H. Lawrence's description of sunrises in New Mexico. Much the same can be said our our sunsets.
I think New Mexico was the greatest experience from the outside world that I have ever had. It certainly changed me forever. . . . the moment I saw the brilliant, proud morning shine high up over the deserts of Santa Fe, something stood still in my soul, and I started to attend. . . . In the magnificent fierce morning of New Mexico one sprang awake, a new part of the soul woke up suddenly and the old world gave way to a new.

There are all kinds of beauty in the world, thank God, though ugliness is homogeneous. . . . But for a greatness of beauty I have never experienced anything like New Mexico.
The awesome natural beauty of my adopted state…