Yellow Rumped Warbler
This western warbler was previously known as "Audubon's Yellow Rumped Warbler." The eastern variety was known as the Myrtle warbler. Not too long ago they were lumped under one name. However, there are some distinct differences. The western variety has a yellow chin, seen clearly here.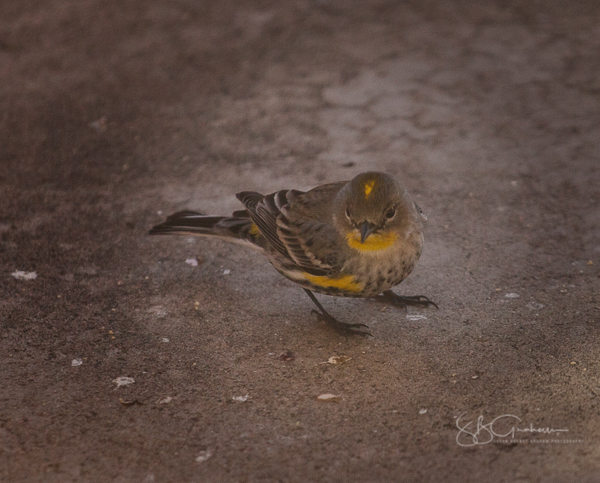 I was not aware of this bird until Mary, owner at Wild Birds Unlimited here in Albuquerque, noted it in one of her monthlhy columns in the Albuquerque Journal. The day I read it, I looked out at my bark butter feeder, and there were two of them, happily eating!
This is the first photo I have of this warbler. They move pretty quickly, and usually don't sit around waiting for a photographer. 🙂 As things happen, I was photographing some of our very common house finches. They are in their breeding plumage now, and can be quite handsome. This little warbler decided to photobomb. It showed off all the key identification markers for our western variety of warbler.
To learn more about this warbler, check out The Cornell Lab of Ornithology and/or Bird Note.