The Sky Tonight; and It Is Not Even Monsoon Season Yet!
The sky tonight was reminiscent of Monsoon Season The monsoons are more than a month away. The wind was definitely blowing, but no rain fell in my part of town. But the clouds and the colors provided a spectacular end to the day. Those of you who read here regularly know the view from my back yard, looking west. I usually avoid photos in the front yard, because the "view" is basically of houses and driveways and parked cars. But the clouds and color to the northwest were spectacular enough to demand a photo. This is one of those evenings I long for an unobstructed view. Nevertheless, I remain grateful for what I do see here.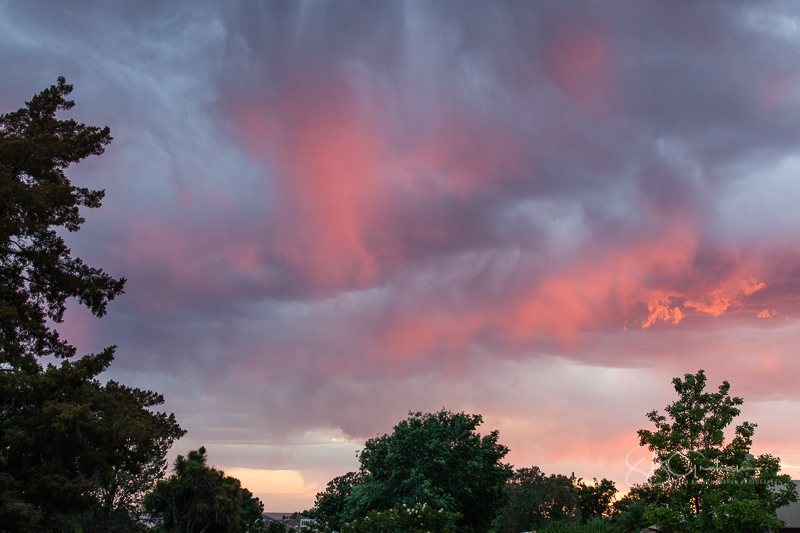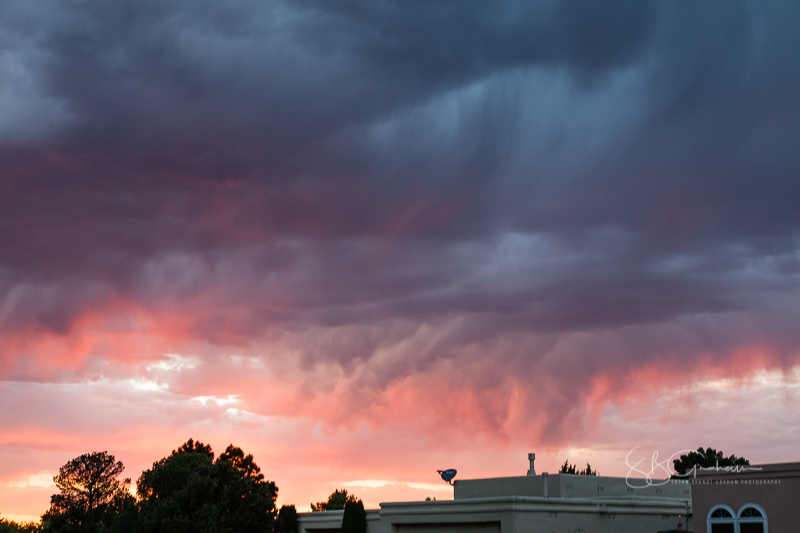 Colorful sunrises and sunsets are something we almost take for granted here. Monsoon season especially can provide spectacular skies. But even "ordinary" days here can end with a sunset like this one!